Segment Access Solutions AMER
5 min.
Organic sales and profitability below previous year
Operational performance
AS AMER achieved total sales of CHF 339.7 million in the first half of financial year 2020/21. Organic sales grew by 6.6 percentage points compared to the second half of financial year 2019/20 but were 10.8% below previous year's level as sales were still impacted by the Covid-19 pandemic.
EBITDA reached CHF 58.5 million (previous year CHF 87.2 million). The EBITDA margin was at 17.2% (previous year 20.9%) and was impacted by volume contraction, increasing cost of commodities, higher freight, employee medical expenses, and investments into strategic growth initiatives which will position the segment well for post-pandemic recovery. The incremental cost drivers were partially offset by lower discretionary spending and reduced personnel costs.
As part of the Group-wide cost savings and restructuring programs to address the ongoing pandemic-related volume contraction, AS AMER implemented specific measures in the previous year to adjust capacities and costs, which included headcount reduction of around 160 full-time equivalents. Most of the measures were successfully executed by the end of the first half of 2020/21 and contributed with savings to the EBITDA performance.
dormakaba Blog Editor's Choice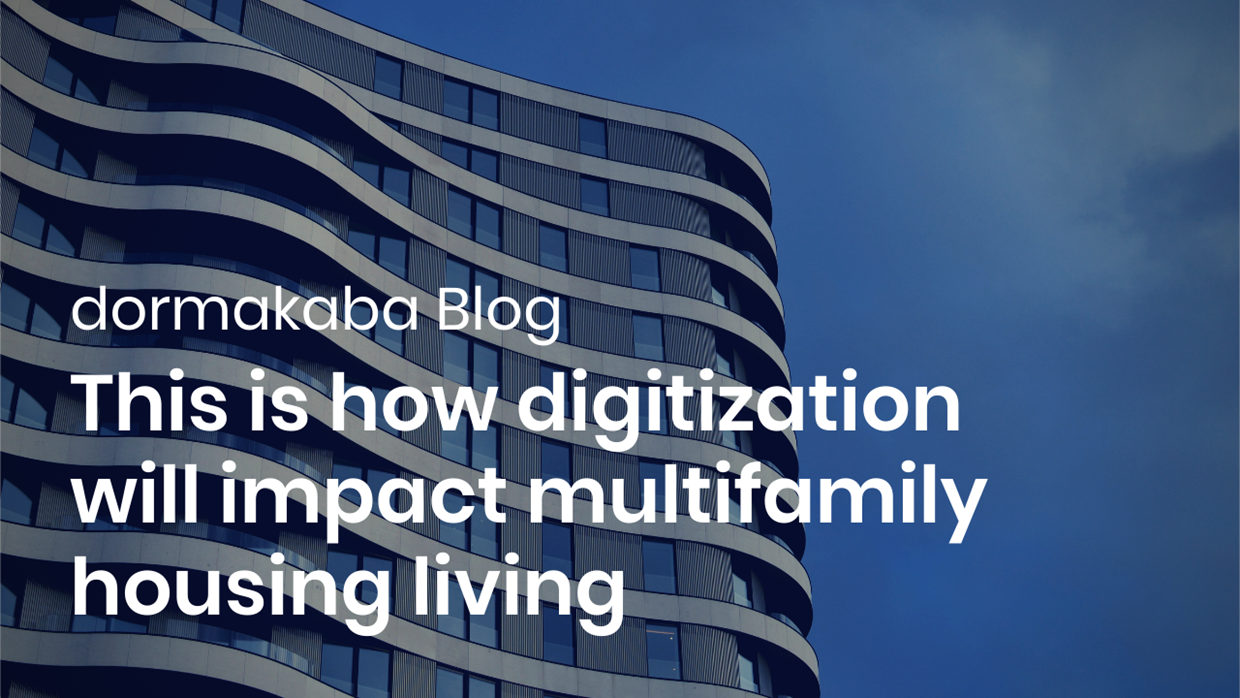 Read more
AS AMER is in the course to implement strategic pricing initiatives to offset higher raw material prices, with effects beginning in March 2021.
Market development
Despite the sequential improvement of the market environment, the segment's performance in North and Latin America is still negatively impacted by the pandemic and subject to uncertainty. Volatile factory absenteeism due to the pandemic, along with construction project delays, continue to have a negative impact. However, the segment started to implement growth initiatives which are expected to improve the results over time.
The performance of the hollow metal door business (Mesker) improved sequentially during the first half of 2020/21, as the business steadily but slowly regained customer trust due to improved delivery and quality performance.
Electronic Access & Data products performed with organic growth due to market demand for integrated electronic security systems. Sales of access control software, credentials, card readers, and electronic locks grew sequentially in the period, boosted by key new product offerings. Electronic Access & Data product revenue to the data center vertical was notably strong.
The Entrance Systems business experienced lower sales of revolving and sliding automatic doors to support the segment's traditionally strong premium projects in urban city centers. However, the segment saw a positive development in the deployment of touchless Entrance Systems products to commercial and public sector facilities, as building operators seek to rebuild occupant confidence with visible entrance upgrades that reduce the spread of disease.
Strong performance of Alvarado, acquired in 2019, continues, supported by its diverse Entrance Systems product offering. Alvarado's sports and entertainment access products grew strongly as these venues prepare to reopen from pandemic restrictions. Sales for Safe Locks, the architectural Door Hardware products and the Services business were negatively impacted by the pandemic. This impact was more pronounced for the Services business as maintenance and repair activity decreased due to low traffic levels in commercial offices and public infrastructure, such as airports. In addition, new products installations were limited by the continued urban worksite and travel restrictions.
The Lodging Systems business has experienced the most notable decline due to its high proportion of customers in the highly impacted hospitality industry. However, the segment's innovative Lodging product portfolio also includes smart, connected locking devices, mobile key credential services, property access management software, and touchless entry solutions aimed at the multi-family and vacation rental housing sectors. These sectors of the Lodging business experienced continued growth, boosted by the multi-family housing market strength in the US.
Outlook
Going forward, there is limited visibility on the progression of the pandemic in all regions as well as on the yet unknown impact by the new US administration and potential economic stimulus programs. As such, the segment will continue to control costs while prioritizing investment in growth drivers. AS AMER expects a sequential and a year-on-year improvement in the second half of financial year 2020/21 based on a low comparable base particularly in the fourth quarter of 2020/21. The segment will likely benefit from certain market verticals such as K-12 education and healthcare, which are well positioned to benefit from government stimulus, as well as the trend to deploy touchless entrances.
Strategic investments in the segment will support further performance progress over time. These efforts include a dedicated Sales Excellence initiative, which is designed to drive performance through better adaptation of selling efforts to geographic and market opportunities. Growth will be driven as well by new and innovative solutions in the Electronic Access & Data,Entrance Systems, and Safe Lock product clusters.
Switch Tech, the durable smart device that replaces a traditional mechanical lock cylinder, extends electronic access control and mobile credentials to the traditional mechanical doorway at an efficient installed cost point. As an alternative to traditional wired access points, Switch Tech enables integrators and end users to economically deploy more controlled access points to a project. The segment's new Entrance Systems product Crane Motion Assist, a revolving door control platform, creates a new and attractive low-touch revolving door product category which deploys advanced motor control technology to detect force applied by a pedestrian and precisely control rotating motion accordingly. The dormakaba LA GARD 700 smart Safe Lock was also released in the reporting period and is gaining market acceptance due its new user interface, an integrated software platform and the introduction of Bluetooth wireless communication capabilities to improve secure usability and traceability.
Key figures – segment AS AMER
| | | | | | | | | |
| --- | --- | --- | --- | --- | --- | --- | --- | --- |
| CHF million, except where indicated | | Reporting half-year ended 31.12.2020 | % | | Reporting half-year ended 31.12.2019 | % | | Change on previous year in % |
| Net sales third parties | | 326.8 | | | 399.7 | | | –18.2 |
| Intercompany sales | | 12.9 | | | 16.6 | | | |
| Total segment sales | | 339.7 | | | 416.3 | | | –18.4 |
| Change in segment sales | | –76.6 | –18.4 | | 14.2 | 3.5 | | |
| Of which translation exchange differences | | –34.5 | –8.3 | | –1.5 | –0.4 | | |
| Of which acquisition (disposal) impact | | 2.8 | 0.7 | | 10.2 | 2.5 | | |
| Of which organic sales growth | | –44.9 | –10.8 | | 5.5 | 1.4 | | |
| Operating profit before depreciation and amortization (EBITDA) | | 58.5 | 17.2 | | 87.2 | 20.9 | | –32.9 |
| Average number of full-time equivalent employees | | 2,622 | | | 2,793 | | | |
Segment sales (CHF million) – AS AMER