Segment Access Solutions DACH
5 min.
Organic sales growth in third-party sales in all regional markets and improved EBITDA margin, lower intercompany sales
Operational performance
AS DACH generated total sales of CHF 396.2 million in the first half of financial year 2020/21. Organic sales grew by 4.7 percentage points compared to the second half of financial year 2019/20 and were 2.9% below previous year's level.
EBITDA stood at CHF 67.5 million, down by 4.0% compared to the previous year. The EBITDA margin was at 17.0%, thus slightly higher than previous year's level (16.9%) as the segment was able to completely offset the negative intercompany volume impact by benefiting from its effective cost management, lower discretionary spending, efficiency improvements, and procurement savings. In addition, there was a positive contribution from the finalization of the performance-based program started in financial year 2018/19. This program led to a headcount reduction of around 100 full-time equivalents and an improved operating efficiency by the enhancement of the supply chain, further modernization and automatization of production as well as flexibilization in all areas.
As part of the Group-wide cost savings and restructuring program to address the ongoing pandemic-related substantial volume contraction, AS DACH initiated specific measures in the previous year to adjust capacities and costs, which includes an additional headcount reduction of around 100 full-time equivalents predominately until end of financial year 2021/22. The program, which includes the rightsizing of the German production facilities in Bad Salzuflen and Buehl to address lower volumes and price pressures in the market, is on track; 50 full-time equivalents have already been reduced by the end of the first half of financial year 2020/21.
dormakaba news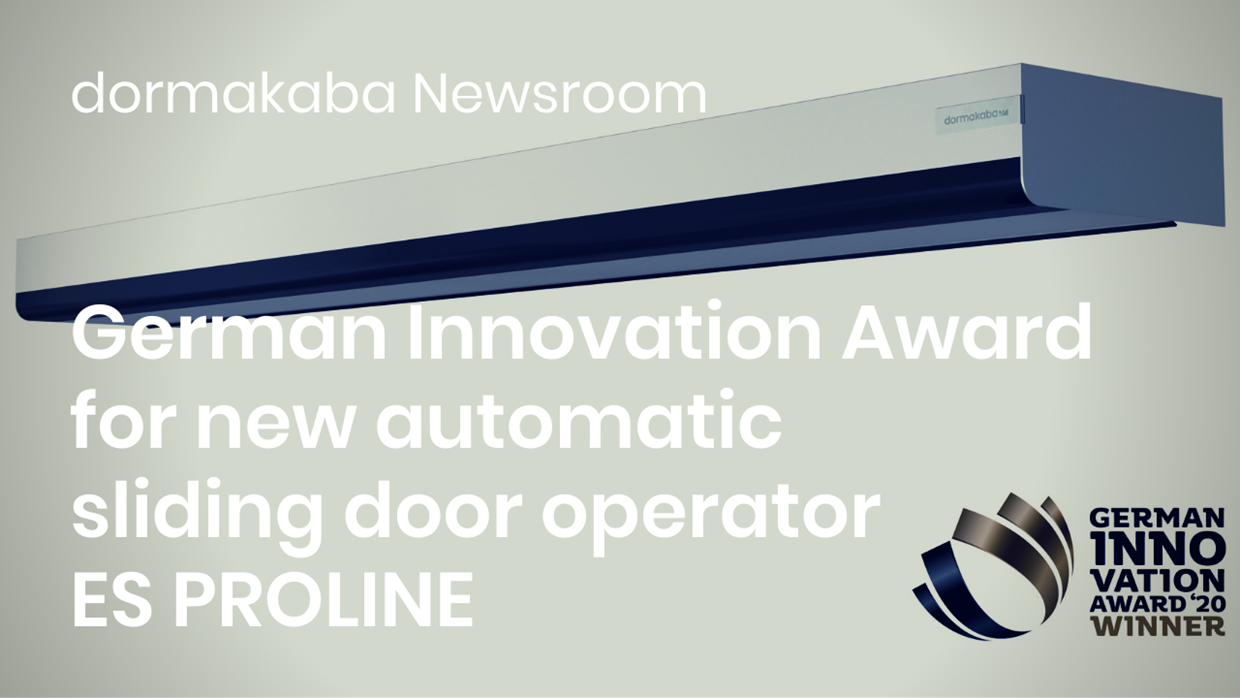 Read more
Market development
The business performance in the first half of financial year 2020/21 was still impacted by the pandemic. However, there was a sequential improvement in demand month by month; as a result, organic third-party sales in Germany, Switzerland, and Austria in the first half of 2020/21 were more than 6% above the same period of previous year.
Sales growth in the DACH countries was driven by the Product Clusters Entrance Systems, Services, Interior Glass Systems, and Electronic Access & Data (EAD), the latter with double-digit growth.
As in the second half of 2019/20, the segments' plants still suffered from the global shortfall of intercompany demand due to the pandemic, particularly at the beginning of the first half of 2020/21.
The segment has successfully developed new and innovative products such as the new self-boarding gate dormakaba ARGUS AIR. This product combines dormakaba's latest design-oriented sensor barriers (Argus) with biometric control allowing for touchless access. The solution has been successfully tested with Lufthansa at Frankfurt Airport (Germany) and was launched at the FTE APEX Virtual Expo 2020 in December 2020.
Outlook
The business expects to return to organic growth in the second half of financial year 2020/21 despite anticipating a continued negative impact of Covid-19 due to lower global intercompany demand for its main product clusters. Growth will be supported by a good order backlog, a low comparable base, by continued good growth in Product Clusters like EAD and by several project gains like a contract for the largest Austrian hospital, where several product clusters will contribute products and solutions including touchless access.
The segment will continue to explore new growth opportunities in multi-housing. One of the latest examples in this vertical is a cooperation with the Artisa Group for 1000 micro apartments in Switzerland ("City Pop" apartments). The cooperation includes a platform for mobile access integrating dormakaba's exivo platform (a cloud-based solution), door hardware as well as Services. In addition, the segment strives to further improve its performance with new products including our new sliding door operator ES PROLINE which gained the German Innovation Award in December 2020. This new generation of own developed gearless direct drives stands out for its improved dynamic load performance and certified longer life cycle. Combined with our new sliding door ST PRO GREEN and RC2, it offers a twofold advantage as it allows to operate larger dimensioned doors with higher thermal insulation and security degrees using less energy and thus contributing to reduction of CO2 emissions.
Key figures – segment AS DACH
| | | | | | | | | |
| --- | --- | --- | --- | --- | --- | --- | --- | --- |
| CHF million, except where indicated | | Reporting half-year ended 31.12.2020 | % | | Reporting half-year ended 31.12.2019 | % | | Change on previous year in % |
| Net sales third parties | | 265.5 | | | 252.7 | | | 5.1 |
| Intercompany sales | | 130.7 | | | 162.9 | | | |
| Total segment sales | | 396.2 | | | 415.6 | | | –4.7 |
| Change in segment sales | | –19.4 | –4.7 | | –14.4 | –3.4 | | |
| Of which translation exchange differences | | –7.5 | –1.8 | | –12.3 | –2.9 | | |
| Of which acquisition (disposal) impact | | 0.0 | 0.0 | | –5.1 | –1.2 | | |
| Of which organic sales growth | | –11.9 | –2.9 | | 3.0 | 0.7 | | |
| Operating profit before depreciation and amortization (EBITDA) | | 67.5 | 17.0 | | 70.3 | 16.9 | | –4.0 |
| Average number of full-time equivalent employees | | 3,341 | | | 3,464 | | | |
Segment sales (CHF million) – AS DACH