Segment Access Solutions APAC
5 min.
Lower sales, but EBITDA margin close to previous year's level
Operational performance
AS APAC achieved total sales of CHF 195.0 million in the first half of financial year 2020/21, which was still affected by the Covid-19 pandemic.

Organic sales grew by 6.5 percentage points compared to the second half of financial year 2019/20 but declined by 10.5% compared to the previous year.
EBITDA reached CHF 28.5 million (previous year CHF 35.1 million). The EBITDA margin was at 14.6% and thus close to previous year's level of 15.2%. The solid EBITDA margin was due to effective cost management, reduction of personnel expenses, procurement savings, efficiency improvements, and a favorable product mix.
In the second half of the financial year 2019/20, AS APAC initiated specific measures to adjust capacities and costs as part of a Group-wide cost savings and restructuring program to address the ongoing pandemic-related substantial volume contraction. The program included a headcount reduction of around 500 full-time equivalents. Most of the initiated measures are already executed and thus contributed with noteworthy savings to the EBITDA performance.
Market development
Sales in the first half of the financial year 2020/21 improved compared to the second half of 2019/20 but were still impacted by the pandemic and its aftermath. In China, the segment experienced strong, sequentially increasing business activities during the first half of 2020/21. However, sales were still below previous year due to Covid-19-related project delays in the commercial sector particularly for projects with international customers and those funded by the private sector. In the Pacific region, organic growth was negatively impacted by regional lockdowns. The decline in sales was partly compensated by growth in the Kilargo business, a door seals business in Australia which was acquired in July 2017. In South East Asia all major markets such as Singapore, Philippines, Malaysia, Indonesia, and Thailand were still impacted by the pandemic, as most construction sites were opening slowly with many restrictions and specific protection concepts. On top, labor shortage due to worker travels and movement restrictions impacted the finalization of construction projects. Sales in South Asia experienced a strong improvement compared to the last quarter of previous financial year. Growth in India was still impacted by delays in the project business; however, sales improved gradually after relaxation in lockdown restrictions. The Wah Yuet business experienced strong growth due to improved sales to the OEM business for the US market; in addition, the segment has successfully started to shift capacity to Chinese domestic customers.
dormakaba blog Editor's Choice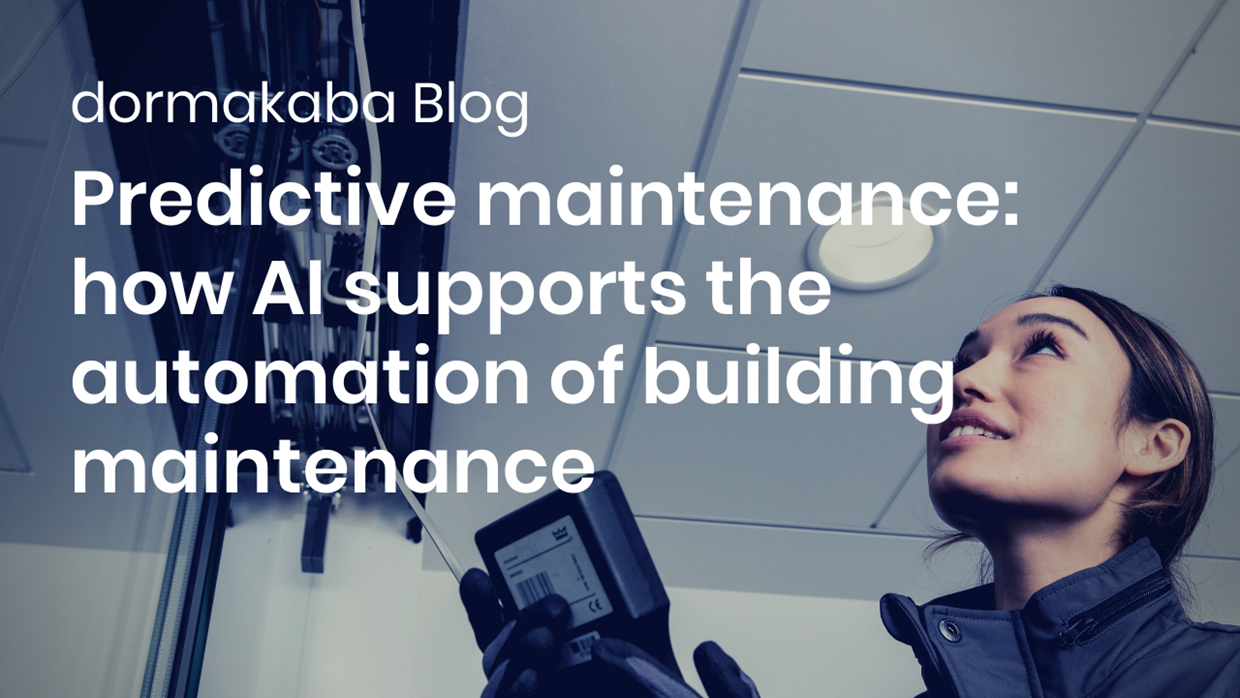 Read more
Outlook
Barring new additional waves of Covid-19 outbreaks, AS APAC expects a strong improvement in most of its regions in the second half of financial year 2020/21 based on sequentially improved order intake and good backlog of orders. Moreover, the business gained several major projects, for example for touchless entrance solutions in China, a Singapore Power project, the Jinan airport expansion project in China, and several airport and hospital projects in Australia.
Growth will also be driven by new and innovative products for touchless solutions. A recent example is dormakaba 9160, a new face recognition terminal, which can be easily integrated with automatic doors or physical access systems thus enabling touchless access to buildings and rooms. This terminal was launched in China in the first half of the financial year 2020/21; further markets will follow in the second half of 2020/21.
The segment expects that major markets like China and India will return to organic growth in the second half of 2020/21 as well as for the full year 2020/21.
As the recovery is faster than anticipated in parts of AS APAC, in particular in the Wah Yuet business, the segment has started to selectively build up workforce.
Key figures – segment AS APAC
| | | | | | | | | |
| --- | --- | --- | --- | --- | --- | --- | --- | --- |
| CHF million, except where indicated | | Reporting half-year ended 31.12.2020 | % | | Reporting half-year ended 31.12.2019 | % | | Change on previous year in % |
| Net sales third parties | | 184.0 | | | 217.2 | | | –15.3 |
| Intercompany sales | | 11.0 | | | 13.3 | | | |
| Total segment sales | | 195.0 | | | 230.5 | | | –15.4 |
| Change in segment sales | | –35.5 | –15.4 | | –6.0 | –2.5 | | |
| Of which translation exchange differences | | –11.8 | –5.1 | | –5.2 | –2.2 | | |
| Of which acquisition (disposal) impact | | 0.4 | 0.2 | | 0.0 | 0.0 | | |
| Of which organic sales growth | | –24.1 | –10.5 | | –0.8 | –0.3 | | |
| Operating profit before depreciation and amortization (EBITDA) | | 28.5 | 14.6 | | 35.1 | 15.2 | | –18.8 |
| Average number of full-time equivalent employees | | 3,099 | | | 3,329 | | | |
Segment sales (CHF million) – AS APAC