Segment Access Solutions EMEA
5 min.
Lower sales, but higher EBITDA and EBITDA margin
Operational performance
AS EMEA achieved total sales of CHF 342.9 million in the first half of financial year 2020/21, which was still affected by the Covid-19 pandemic.
Organic sales grew by 9.6 percentage points compared to the second half of financial year 2019/20 and was 3.0% below prior year's level. EBITDA increased by CHF 1.7 million to CHF 32.1 million compared to the previous-year period. The EBITDA margin rose by 1.3 percentage points to 9.4% thanks to a strong focus on cost reductions, lower personnel expenses, the divestment of the project installation business in Norway, as well as a favorable product mix and price increases. In addition, factory output was higher than in the previous year with strong sales especially to the German market.
As part of the Group-wide cost savings and restructuring program to prepare for a pandemic-related volume contraction, AS EMEA initiated specific measures to adjust capacities and costs, which included headcount reductions of up to 150 full-time equivalents. Corresponding adjustments to capacity utilization contributed to the EBITDA performance through cost savings in personnel expenses.
dormakaba news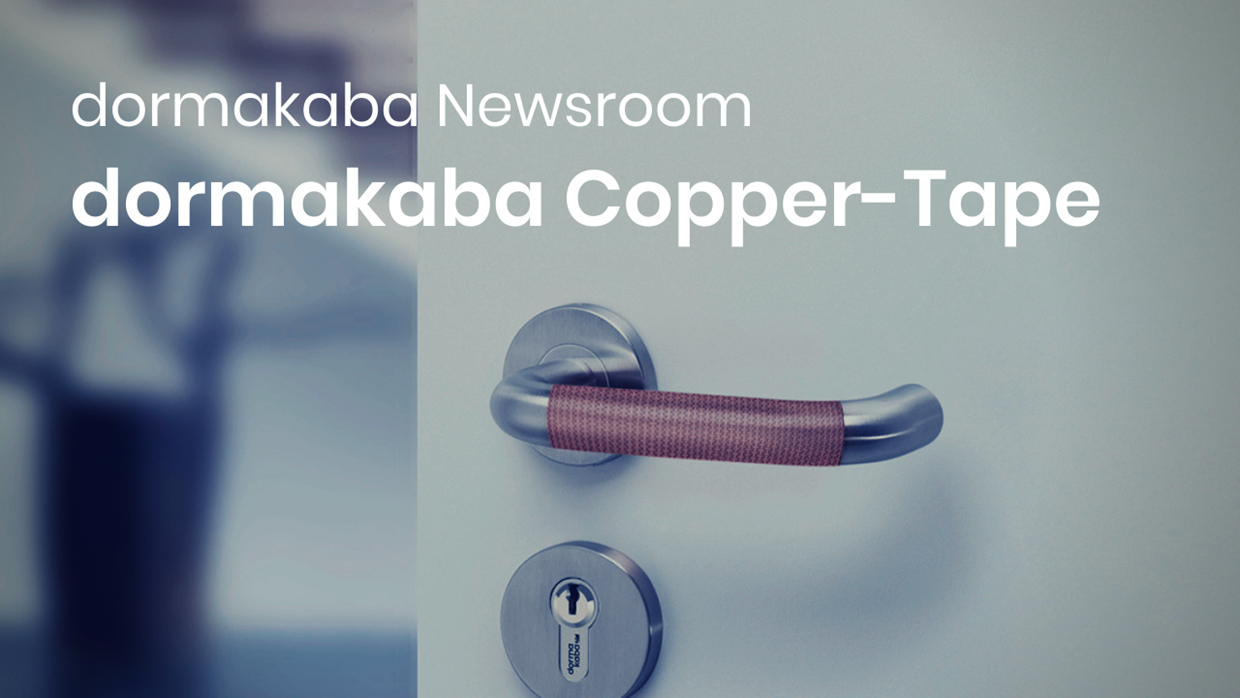 Read more
Market development
Business performance continued to be impacted by the pandemic with most countries faced by a second wave, albeit less severe than the first Covid-19 wave. Demand continued to be negatively impacted by postponed project commencements, restricted access to building sites, as well as lower stock replenishment among distributors. However, demand benefited from the completion of earlier project delays caused by the various lockdowns during the second half of 2019/20 business period.
Countries such as Turkey, Denmark, and the Netherlands continued to deliver solid growth together with Norway following the divestment of the project installation business, whereas most other countries narrowed the gap versus the previous year as the first half of 2020/21 progressed. Central and Eastern Europe faced a second wave of lockdowns in most markets. However, business activities returned to previous-year levels towards the end of 2020. Middle East and Africa, which is mainly shaped by project business, showed a decline due to delayed projects and lack of major projects such as Dubai EXPO and Qatar football world cup which contributed to sales growth in previous years. The Scanbalt region saw a slow return of business activities following the extended summer break but was back on pre-Covid-19 levels during the last months of the first half of financial year 2020/21. The region also benefited from the divestment of the project installation business in Norway as of 1 September 2020. Southern Europe was the region mostly impacted by the pandemic but benefited from the completion of previously delayed projects as well as strong product sales in France. Part of the decline in demand in Italy was compensated by sales to the Rome Airport, whereas Spain was negatively impacted by Covid-19 and the timing of several airport projects, despite the Mallorca airport extension. UK and the Benelux showed increased service activity, which in the UK is on an all-time high level. There was good sales growth in the Netherlands benefiting from an airport project and by the expansion of the Services business.
Outlook
Business activities in most regions are back on pre-Covid-19 level and the project pipeline is solid, amongst others the segment gained a major contract for several data centers of a leading global e-commerce and technology corporation. The second half of the financial year 2020/21 is expected to outperform both the first half of 2020/21 as well as the second half of 2019/20, subject to no further serious lockdowns. The increase in demand is expected from the continued pick-up in product sales, higher service levels, as well as the launch of larger projects such as Sita Riyadh airport, or the Shapoorji King Abdullah Financial District in Saudi Arabia.
The segment will continue to benefit from new and innovative solutions, such as an automatic door system that uses biometric and telemetry imaging to manage people flow especially in stores following the Covid-19 distancing requirements. This innovative solution was developed in only two months and launched in June 2020 and rolled out successfully across various markets.
Key figures – segment AS EMEA
| | | | | | | | | |
| --- | --- | --- | --- | --- | --- | --- | --- | --- |
| CHF million, except where indicated | | Reporting half-year ended 31.12.2020 | % | | Reporting half-year ended 31.12.2019 | % | | Change on previous year in % |
| Net sales third parties | | 283.3 | | | 317.6 | | | –10.8 |
| Intercompany sales | | 59.6 | | | 56.9 | | | |
| Total segment sales | | 342.9 | | | 374.5 | | | –8.4 |
| Change in segment sales | | –31.6 | –8.4 | | –6.6 | –1.7 | | |
| Of which translation exchange differences | | –18.2 | –4.8 | | –12.2 | –3.2 | | |
| Of which acquisition (disposal) impact | | –2.3 | –0.6 | | 0.2 | 0.1 | | |
| Of which organic sales growth | | –11.1 | –3.0 | | 5.4 | 1.4 | | |
| Operating profit before depreciation and amortization (EBITDA) | | 32.1 | 9.4 | | 30.4 | 8.1 | | 5.6 |
| Average number of full-time equivalent employees | | 3,364 | | | 3,456 | | | |
Segment sales (CHF million) – AS EMEA