Segment Key & Wall Solutions
5 min.
Lower sales, but EBITDA margin above previous year's level
Operational performance
The segment Key & Wall Solutions generated total sales of CHF 169.1 million in the first half of financial year 2020/21. Organic sales grew by 11.0 percentage points compared to the second half of financial year 2019/20 but declined by 9.2% compared to the previous year as sales were still impacted by the Covid-19 pandemic.
EBITDA stood at CHF 26.6 million, down by 10.7% compared to the previous year. The EBITDA margin increased to 15.7% (previous year 15.0%) due to successful mitigation measures to protect margins including continued tight cost management, lower discretionary spending, and the reduction of personnel expenses. On top, procurement savings and a favorable product mix enabled an improvement in the EBITDA margin for both business units, Key Systems as well as Movable Walls.
As part of the Group-wide cost savings and restructuring program to address the ongoing pandemic-related substantial volume contraction, Key & Wall Solutions initiated specific measures in the previous year to adjust capacities and costs, which includes a headcount reduction of around 350 full-time equivalents. Most of the measures, including rightsizing of its North American Key Systems business and further headcount reductions in Latin America, in India, in Malaysia, and in Germany, were successfully executed by the end of the first half of financial year 2020/21 and contributed with significant savings to the financial performance.
Thanks to the better performance of the business compared to the scenario the restructuring program was built upon, the segment has selectively started to build up workforce on a temporary basis.
Business Units Key Systems as well as Movable Walls will implement strategic pricing initiatives at the beginning of the second half of 2020/21 to compensate for higher raw material prices.
Market development
dormakaba Blog Editor's Choice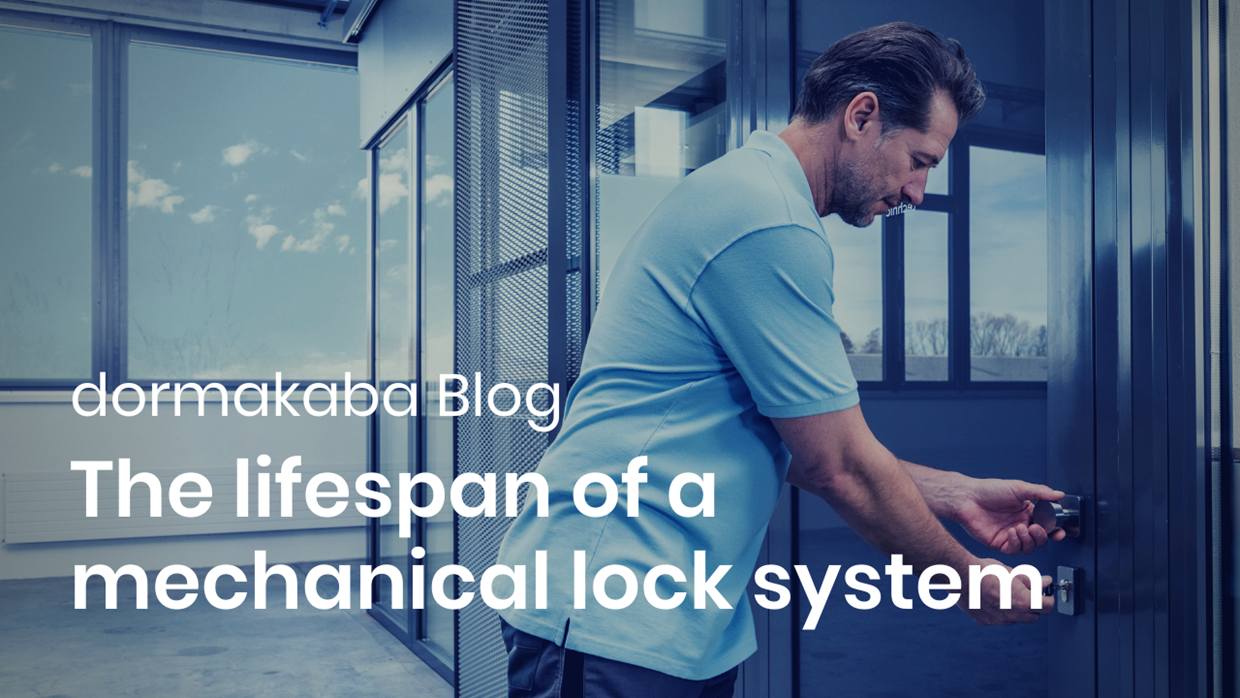 Read more
The Key Systems Business Unit sales improved sequentially compared to the second half of 2019/20, although sales were still below previous year's level as for example key shops were closed due to regional lockdowns. There was a more pronounced negative impact of the Covid-19 pandemic at the beginning of the first half of 2020/21 in North America and India. In Italy, France, and Spain there was also not a linear improvement as sales in the individual countries were impacted by several regional lockdowns during the first half of 2020/21. Underlying demand improved sequentially in most regions. There was a particular good recovery in demand by the global automotive industry, which is an important customer group for the Business Unit, at the end of the first half of 2020/21.

Sales in the Movable Walls Business Unit were impacted by delays in the finalization of existing projects, by postponed construction projects as well as by regional lockdowns. The latter impacted particularly the sizeable business in Asia-Pacific. In addition, there was still the effect of travel restrictions and unplanned absenteeism of employees due to Covid-19 at dormakaba's facilities as well as key distributors. However, sales improved month by month during the first half of 2020/21, and the EBITDA margin could be improved in the first half of 2020/21 despite the double-digit negative volume impact.
Outlook
Assuming no further disruptions related to the pandemic, the business expects a continued sequential improvement and an increase in organic sales growth in the second half of 2020/21. Growth will be driven by both a good order backlog in Movable Walls and a further sequential improvement for Key Systems in major regions and markets such as the automotive industry.
The business has gained several major contracts that will support the sequential improvement. Amongst others there are two customized product solutions for key cutting machines supplying approximately 500 US dealers of a major Japanese car manufacturer and several major projects for Movable Walls like the "The Circle" convention center at Zurich Airport and the expansion of the Las Vegas Convention Center.
Sales will be driven by new innovative products like the Unocode F Series, a new platform of five models of high-end electronic key cutting machines, which will be launched in the second half of 2020/21. This new generation of machines enables faster operations, more automation, easier machine setup, enhanced connectivity, and easy machine updating. For the Movable Walls Business Unit, growth potential is expected from new cost-effective automated movable walls which have been successfully launched in autumn 2020.
Key figures – segment Key & Wall Solutions
| | | | | | | | | |
| --- | --- | --- | --- | --- | --- | --- | --- | --- |
| CHF million, except where indicated | | Reporting half-year ended 31.12.2020 | % | | Reporting half-year ended 31.12.2019 | % | | Change on previous year in % |
| Net sales third parties | | 162.0 | | | 191.5 | | | –15.4 |
| Intercompany sales | | 7.1 | | | 7.4 | | | |
| Total segment sales | | 169.1 | | | 198.9 | | | –15.0 |
| Change in segment sales | | –29.8 | –15.0 | | 1.6 | 0.8 | | |
| Of which translation exchange differences | | –11.5 | –5.8 | | –3.9 | –2.0 | | |
| Of which acquisition (disposal) impact | | 0.0 | 0.0 | | 0.0 | 0.0 | | |
| Of which organic sales growth | | –18.3 | –9.2 | | 5.5 | 2.8 | | |
| Operating profit before depreciation and amortization (EBITDA) | | 26.6 | 15.7 | | 29.8 | 15.0 | | –10.7 |
| Average number of full-time equivalent employees | | 2,024 | | | 2,255 | | | |
Segment sales (CHF million) – Key & Wall Solutions