Diversity & Inclusion
15 min
We believe in the success of diverse teams and provide equal opportunities for our employees. We value the uniqueness of each of our colleagues and strive to create a culture where everyone can be their authentic selves.
Our approach
We aim for a culture that encourages people to be their authentic selves and to share diverse thoughts and opinions, which lead to better decision-making and innovation. Our global presence and operations in various markets mirror our commitment to promoting a diverse and inclusive workforce. As our Code of Conduct states, we respect the equality of people and cultures and we believe in the positive impact that the inclusion of a diverse workforce can bring to the culture and success of our organization.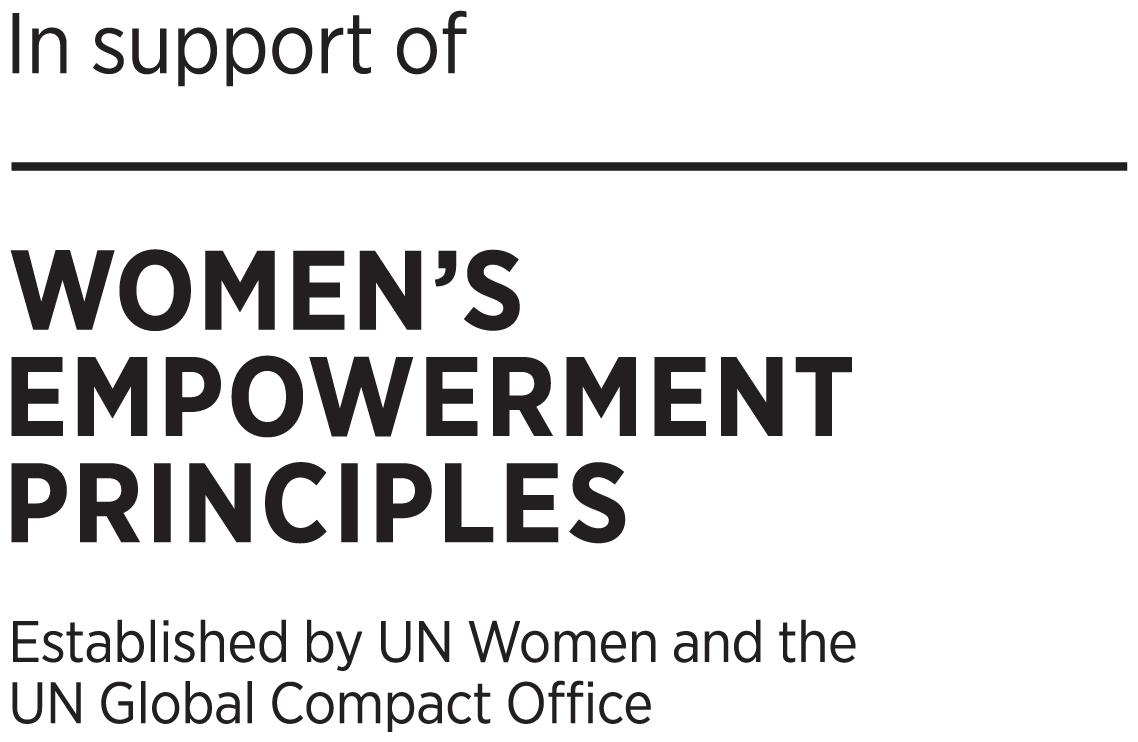 Becoming a signatory to the UN Women's Empowerment Principles (WEPs)
Established by the UN Global Compact and UN Women, the UN Women's Empowerment Principles (WEPs) is a set of principles that guide businesses in fostering gender equality and women's empowerment. The principles include topics related to treating all women and men fairly at work and thereby respecting and supporting human rights and nondiscrimination.
In FY 2021/22, our CEO Jim-Heng Lee signed the CEO Statement of Support, which strengthens our commitment to contributing to the UN Sustainable Development Goals and to empowering our employees, so that they can unlock their full potential, regardless of their gender.
As signatories, we are committed to implementing the following seven principles:
Principle 1: Establish high-level corporate leadership for gender equality

Principle 2: Treat all women and men fairly at work – respect and support human rights and nondiscrimination

Principle 3: Ensure the health, safety and well-being of all women and men workers

Principle 4: Promote education, training, and professional development for women

Principle 5: Implement enterprise development, supply chain and marketing practices that empower women

Principle 6: Promote equality through community initiatives and advocacy

Principle 7: Measure and publicly report on progress to achieve gender equality
Our activities
In FY 2021/22, we set Group-wide targets to improve gender diversity within our organization. We aim to have one in three managers be female (19% in FY 2020/21) and to increase the ratio of women in succession planning for senior management positions to 25% by 2027 (14% in FY 2020/21).
Besides women, we are also committed to supporting other minorities within our organization and to launching initiatives that further improve the inclusiveness of our culture. The newly established network of global Diversity & Inclusion Experts is key in the implementation of these initiatives. In May we launched workshops for senior management teams on inclusive leadership and on how to build diverse and inclusive teams. Also in May, we launched a LinkedIn campaign for Diversity Month, spotlighting dormakaba employees from all over the globe and their take on diversity at dormakaba. In France, local HR started discussions with employees on the topic of disability in the workplace, and they also partnered with a specialized consultancy to analyze current practices and to learn about possible solutions. Lastly, in Indianapolis (USA) we started to offer free beginner's and intermediate English courses to the increasing number of employees whose first language is not English.
Strengthening gender diversity across the organization
During FY 2021/22, female employees across the globe had the chance to take part in events to grow and develop themselves both professionally and personally.
In Region Europe & Africa, the Female Leaders Network successfully completed two waves of the Time to Grow mentoring program. A total of 37 female employees were matched with senior leaders from the business and took part in mentoring sessions to empower and guide them to achieve their career goals. In the UK, we have launched a pilot for attaining an EDGE gender equality certification, a first for any dormakaba entity.
In Vittorio Vento (Italy), 20 female managers and non-managers from Key & Wall Solutions took part in a training series to experiment with and embrace new perspectives in their relationships with others both on a personal and professional level. The project has been a pilot for future trainings for female employees, aimed at removing cultural hurdles to their professional growth and self-development. The Project T.E.L.A. (Talenti rosa, Empowerment e Lavoro Agile - in English: Female Talents, Empowerment, and Smart Working) has been partially financed by the European Social Fund and the Veneto Region.
In March, for International Women's Day, several activities took place across the organization to raise awareness of the importance of gender equality and diversity. On this day, the Women's Network for the Americas was also established to further engage, connect, and develop our female colleagues.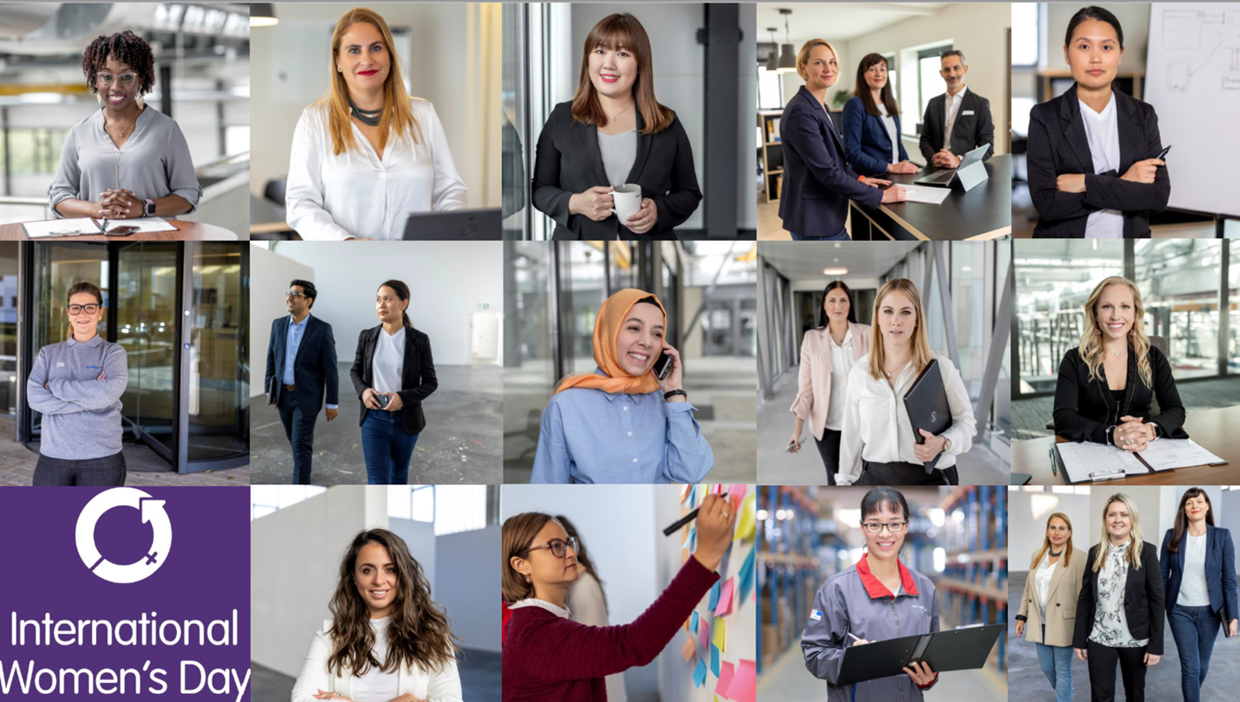 Our performance
In FY 2021/22, female employees represented 29% of the total workforce. Across all management levels, 20% were female (vs. 19% in FY 2020/21). Employees aged between 30 and 50 make up the majority (54%) of employees represented in this report.
Employees
Outlook
Information on the diversity of governance bodies can be found in the ESG Performance Table
ESG Performance Table
In early FY 2022/23, we will launch a global eLearning program on Diversity & Inclusion for all managers, which we expect will be a key enabler in supporting higher rates of diversity among hires and a more inclusive management style. We will also focus on awareness-raising for all employees by establishing an Info Hub with communication materials on Diversity & Inclusion.
We will also research best practice for parental leave policies to see how we could improve our offering, evaluate recruitment practices, and recommend improvements for attracting and selecting more women, as well as further expanding Female Networks including gender-specific development and coaching.
In the UK, we will keep focusing on the EDGE certification project for gender equality, which was launched in May 2022 as a pilot. In France, the steering committee for Disability in the Workplace will continue to define the priority actions to improve our practices in this field.