Introduction
Introduction
We started the new strategic cycle with an even stronger sustainability organization, more than 30 ESG targets to focus on and with the development of over 200 initiatives to achieve them.
16 min.
2021/22 in brief
With this financial year, we stepped into a new five-year sustainability strategic cycle. As a start, we have launched an industry-leading framework with more than 30 ambitious targets. Sustainability has also been embedded at the core of our corporate strategy and vision, which clearly shows its importance for dormakaba. Furthermore, we have strengthened our sustainability governance by simplifying the structure and setting up four Expert Groups, which play a key role in achieving our targets. The Expert Groups have started the development of more than 200 initiatives worldwide and have already achieved some important milestones. Key highlights include:
17,400 tCO2e saved through energy efficiency projects and green electricity purchases

46.4% of electricity purchased from renewable sources

On-site solar energy generation increased by 10%

67% of our sites have an energy management system in place

117 high-risk suppliers were assessed in our Supplier Sustainability Engagement Program

More than 700 suppliers provided Conflict Minerals Reports

200 sustainability-related product declarations and certifications are available

20% of our managers are female

12,429 employees completed at least one eLearning module

87% of our employees are covered by a health and safety management system

Three Group-wide directives published: the Environment, Responsible Labor, and Zero Recruitment Fees Directives
Letter from the CEO
Dear Stakeholders,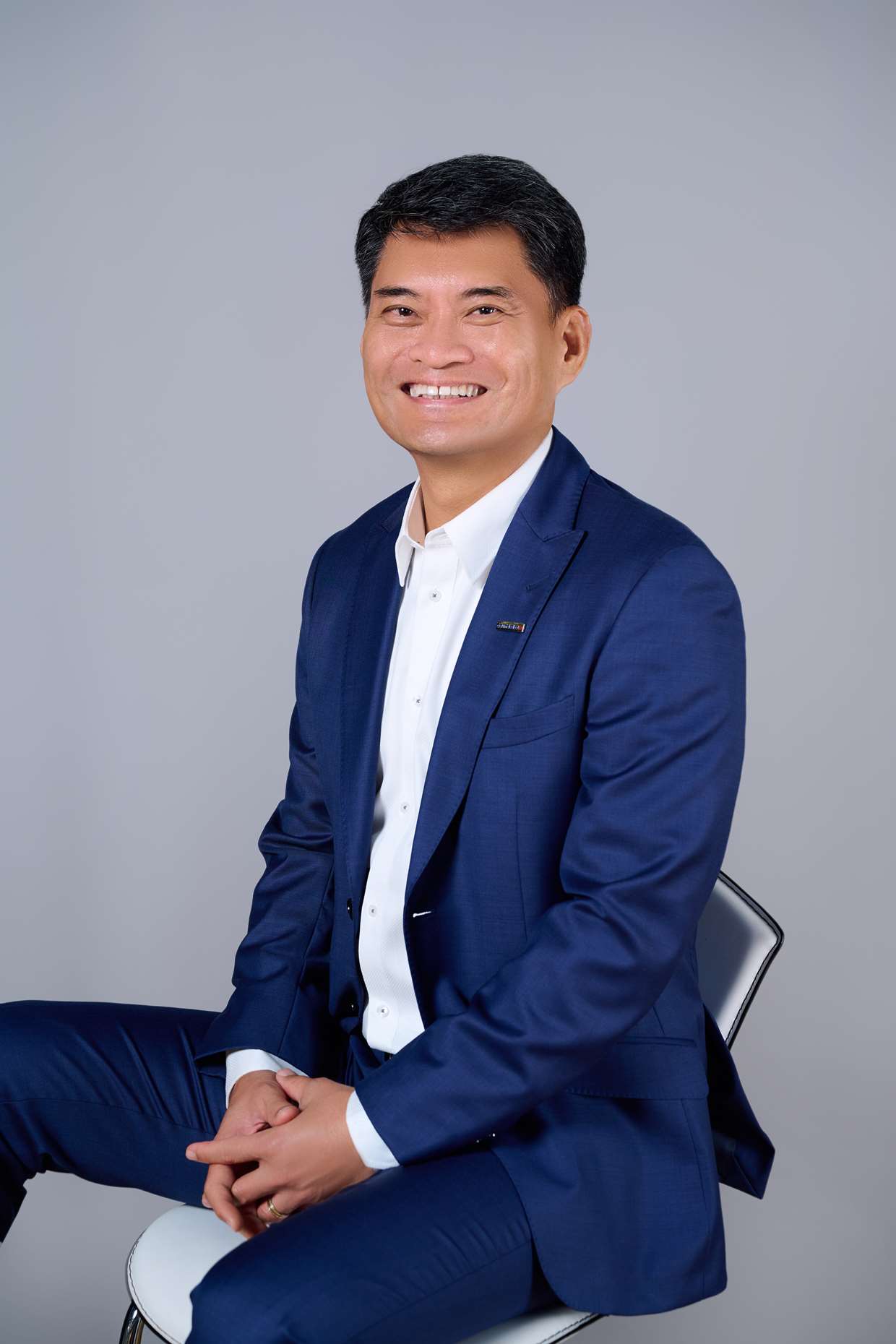 Jim-Heng Lee, CEO dormakaba
This is the first time that I am introducing the dormakaba Sustainability Report as the CEO of the company. And I am doing it with confidence, knowing that we are on the right track to contribute to a more sustainable industry and to strengthen our leading position in this area.
It has been half a year since we launched our new corporate strategy, Shape4Growth, and since then we have been passionately working towards our vision to become "the trusted partner worldwide for safe, secure, and sustainable places where people can move seamlessly". We keep emphasizing that sustainability is core to our future, to the building industry and thus to our business model.
Therefore, we have embedded sustainability in Shape4Growth as an important element of our customer centricity pillar, in recognition of the increasing demand for environmentally friendly products in the green building industry. For example, we have launched the ST PRO Green RC3 in the Austrian and Swiss markets. The product is a new, energy-saving automatic sliding door with a thermally separated profile system that reduces energy loss in the building due to a very low heat transfer coefficient. This is the first dormakaba product aligned with the EU Taxonomy climate change mitigation objectives, which is the classification system established to clarify which investments are environmentally sustainable, in the context of the European Green Deal.
Sustainability is also engrained in how we run our business. To walk the talk, we have started the implementation of three Group-wide directives that set minimum business requirements for environmental management and fair labor conditions in line with international standards.
Furthermore, our new sustainability framework and ESG targets have led to stronger collaboration, engagement, and accountability across many of our global functions, from HR to operations, product development and procurement. Four Expert Groups within the Global Sustainability Working Group, with a membership of more than 50 colleagues, are developing around 200 initiatives worldwide to achieve our ESG targets. We have made progress towards several of these targets and reached important milestones during the period under review.
For example, we achieved a 2.4% year-on-year reduction in Scope 1+2 carbon emissions. Particularly impressive is the increase in the manufacturing sites that have established energy management systems. As at 30 June 2022, 67% of our plants, local assembly centers and regional logistics centers have established energy management systems (previous year: 21%). Good energy management is key to meeting our climate targets.
And as part of the commitment towards a 1.5°C future and to reducing our operational emissions by 42% by 2030 (baseline 74,770 tCO2e in FY 2019/20), we started a Value Discovery Audit process in partnership with Siemens at ten of our largest manufacturing sites. The aim of the partnership is to execute projects based on audits to discover energy efficiency and carbon saving potentials, and to maximize energy and CO2 savings by implementing the right strategies and measures for the unique site.
Siemens, in cooperation with our employees, identified efficiency and savings opportunities, ranging from low-cost operational improvements and control optimization approaches to capital-intensive equipment retrofits with an emphasis on the highest priority conservation initiatives. The Value Discovery Audit has been successfully closed at the ten sites, resulting a potential reduction of over 4,000 tCO2.
Additionally, our manufacturing facility in Chennai (India) has expanded its on-site solar power generation capacity by 200% in the reporting year. Now, the site can cover 25% of its total energy needs from its own renewables. To reach our 42% reduction target, further initiatives are planned, including the electrification of the fleet, and further green electricity projects.
In terms of our goal to assess all high-risk suppliers for their sustainability management by a third party by 2027, we improved from 10% in the prior reporting period to 18.7% in the FY 2021/22. Further, we have seen a slight improvement in diversity and inclusion objectives, with female representation at management level at 20% (vs. 19% in FY 2020/21). We have signed the United Nations Women's Empowerment Principles (WEPs), as part of our commitment to promoting gender equality in the workplace, and have launched various projects and awareness-raising campaigns.
Our sustainability performance continues to be acknowledged by external parties. We were named as one of the most climate-conscious companies in Switzerland in a recent ranking by BILANZ, Le Temps and Statista. The ranking acknowledges our emissions reduction efforts and with it, our contribution to a low-carbon economy. In addition, our MSCI rating improved from A to AA in the reporting period.
Recent geopolitical and global issues, such as energy dependency, ESG-related regulations, disruptions in supply chains, and the market trend towards a greener economy, determine a clear path we all need to follow. Strategic initiatives led through a sustainability lens also contribute to innovation, employee and customer satisfaction, and ultimately to long-term business success.
Keeping to our sustainability commitments, we continue in this direction with a clear focus, setting higher sustainability standards within our industry, for every place that matters.
Sincerely yours,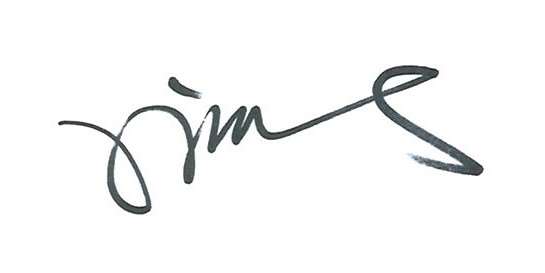 Jim-Heng Lee
CEO dormakaba
About dormakaba
Our business
dormakaba Group (dormakaba) is one of the world's top three companies providing smart, secure, and sustainable access solutions. Its comprehensive portfolio of strong brands offers customers a broad range of products, solutions, and services for access to premises, buildings, and rooms. The portfolio includes locking systems – from cylinders, keys, and locks to fully networked electronic and cloud-based access solutions – along with physical access and automatic door systems, as well as a comprehensive range of door hinges, fittings, and door closers. The access solution business is complemented by products for time and enterprise data recording and high-security locks.. The company is also a market leader for key blanks, key-cutting machines, and automotive solutions such as transponder keys and programmers, as well as acoustic movable partitions and horizontal and vertical partitioning systems.
dormakaba has a long tradition of innovation and engineering expertise. Its innovation leadership anticipates and fulfills customer needs through continuous technological advancement, creating state-of-the-art solutions that add value for customers and end users alike.
dormakaba is active in over 130 countries and is present in all relevant markets through production sites, distribution and service offices, and collaboration with local partners.
As a publicly listed company, dormakaba's fundamental goal is to increase its long-term enterprise value across industry cycles and economic fluctuations. It is assisted in this by a strong Pool Shareholder Group that ensures the long-term orientation of its strategy. Beyond creating shareholder value, the company's strategy sustains the interests of other stakeholders, most importantly its customers, partners as well as employees and associates. A customer-centric approach – backed by the strong positioning of dormakaba's products, solutions, and services through production facilities coordinated by the Group and distribution channels in all key industry markets – provides a firm foundation for global growth.
In November 2021, the new corporate growth strategy, Shape4Growth, was presented to the public and its implementation began at the start of January 2022 . Shape4Growth will accelerate profitable growth through a focus on core businesses, core markets, and customer-centricity, enabled by enhancements in operational excellence and scale, capital deployment, and culture.
This growth strategy creates clear portfolio segmentation concentrated on dormakaba's global core businesses: Access Automation Solutions (AAS; formerly Entrance Systems), Access Control Solutions (ACS; formerly Electronic Access & Data, Lodging Systems), Access Hardware Solutions (AHS)1), and Services. These businesses are less exposed to economic and market fluctuations and offer the highest growth and margin potential. Shape4Growth also emphasizes the markets where dormakaba has established the strongest position and where its global core businesses can expand the most.
A clear focus on operational excellence, notably in procurement, pricing, and IT, provides a secure basis for profitable growth, which will be further supported by effective capital deployment through improved R&D return, continued active portfolio management, and targeted partnerships. The company has established a range of internal initiatives to foster a strong culture that focuses on the customer, emphasizing teamwork, implementation, transparency, and accountability.
The broad business goals of the Shape4Growth strategy include enhancing growth potential by driving innovation and quality, expanding services businesses, and maintaining or achieving a top-three leadership position in all core countries.
Within this product cluster, only Door Closers are identified as global core products
Operating model
The implementation of Shape4Growth includes changes to dormakaba's operating model, which took effect on 1 January 2022. There are now three customer-centric regions and sales organizations for Access Solutions – Americas, Asia Pacific, and Europe & Africa – supported by global functions that secure efficiencies of scale and business synergies, such as Marketing & Products, Product Development, and Operations. Key & Wall Solutions (KWS) remains unchanged as a self-contained global business. The Group is making additional IT investments to secure the growth potential of this organizational rearrangement by, harmonizing and optimizing its IT infrastructure, reducing internal complexity, and enabling growth.
Our value chain
Our employees1 )
Employees by region
Employees by contract type
Employees by employment type
Headcount as at 30 June 2022, excluding apprentices, trainees, interns, and contract workers
The key performance indicators for the above human resources data and the fluctuation figures available in the Fair Employment chapter and the ESG Performance Table are based on 100% of dormakaba Group employees as at 30 June 2022. The total workforce in this scope consisted of 15,716 employees, based on headcount. While the majority of our employees work full-time and on the basis of permanent contracts, 6% are engaged on a part-time basis. 45% of the employees in this scope are covered by collective bargaining agreements. In addition, dormakaba engaged 290 apprentices, trainees, and interns, and employed 2,187 contract workers at the sites in scope.
The other social and all environmental key performance indicators found in this report represent 95% of dormakaba employees as at 30 June 2022, which are located at the approximately 100 sites in the reporting coverage (see Outro for a map of included sites).