Segment Access Solutions DACH

5 min.
Overall negative impact from Covid-19 pandemic
Operational performance
AS DACH generated total sales of CHF 791.9 million in the financial year 2019/20. Following moderate organic sales growth in the first half of 2019/20, the segment reported an organic sales decline of 3.5% for full financial year 2019/20 due to the negative impact of the Covid-19 pandemic.
EBITDA stood at CHF 129.3 million which represents a 15.8% decrease compared to previous year (CHF 153.6 million). The EBITDA margin was at 16.3% (previous year 17.8%). The segment was able to compensate the negative volume impact partly by benefiting from its performance-based program started in financial year 2018/19 to further improve competitiveness. This was supplemented by effective cost management, efficiency improvements, procurement savings, and final merger synergies.
As part of this performance-based program, the segment initiated profitability measures to improve its German site in Ennepetal such as strengthening the management and improving the supply chain as well as the level of automatization and flexibilization of production. In addition, it comprises opportunities to convert personnel from indirect to direct labor and the introduction of flexible production experts' teams. These initiatives will lead to headcount reduction of around 100 full-time equivalents by the end of financial year 2020/21.
dormakaba Blog Editor's Choice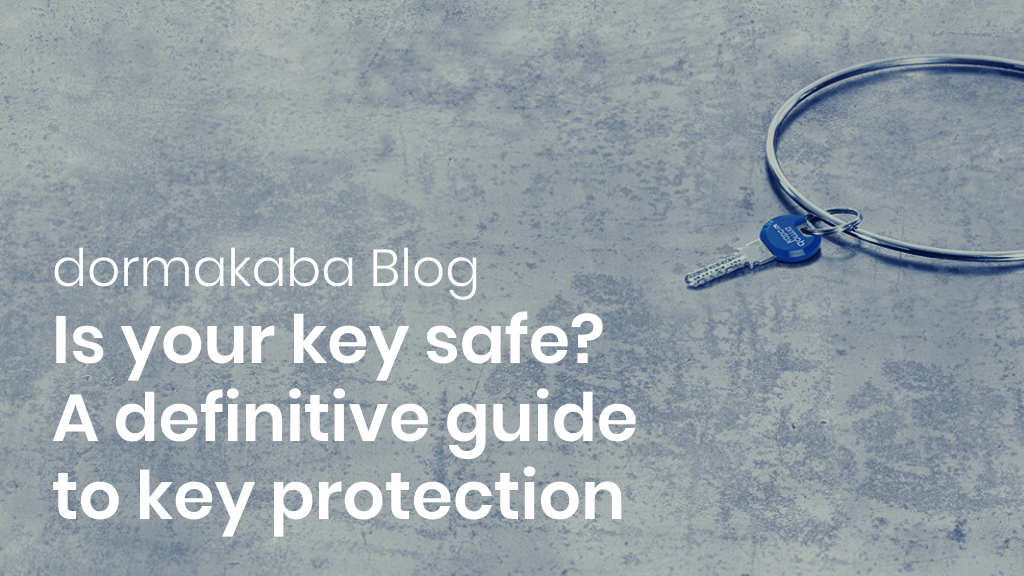 Read more
As part of the Group-wide cost savings and restructuring program to address the ongoing Covid-19 pandemic-related volume contraction and to maintain operational and financial efficiency, AS DACH in the fourth quarter of financial year 2019/20 has initiated specific measures to adjust capacities and costs. It comprises the rightsizing of the German production facilities in Bad Salzuflen and Buehl to address lower volumes and price pressures in the market. Initiatives have already started in the financial year 2019/20 and will include headcount reductions of another around 100 full-time equivalents predominately until end of financial year 2021/22.
Market development
The business experienced organic sales growth for the first nine months of the financial year 2019/20; the third quarter particularly benefited from the reduction of the backlog of project business in Germany. However, this could not offset the strong negative impact of the Covid-19 pandemic in the fourth quarter of financial year 2019/20, which particularly impacted April and May 2020, while June 2020 was on previous year's level.
Switzerland was able to deliver organic growth in the financial year 2019/20 which was driven by the Product Clusters Electronic Access & Data and Mechanical Key Systems. Sales in the German market were slightly above last years' level, whereas the segments' plants suffered from the global shortfall of intercompany demand due to Covid-19.
The Covid-19 impact was by far most pronounced for Austria, which experienced a decline in sales for the financial year 2019/20. This is due to the country's full lockdown during which major construction companies closed all sites for several weeks.
Since the Door Hardware production sites in Singapore, Melaka (Malaysia) and Suzhou (China) belong to AS DACH, there was a substantial negative impact on sales and margins for the segment because of lower intercompany demand for global door hardware products due to Covid-19, which impacted capacity utilization at these sites. On a more positive note, the segment was able to ensure its supply chain continuity despite several regional lockdowns at its major production sites.
Outlook
Assuming no further disruptions related to Covid-19, AS DACH expects a sequential improvement in the first quarter of financial year 2020/21 versus the fourth quarter of financial year 2019/20. However, there will be still a negative impact of Covid-19 due to lower global intercompany demand for its main product range. Therefore, sales for the first half of financial year 2020/21 will be below previous year's period which was not affected by Covid-19.
The segment expects to maintain its bottom line by efficiency improvements and benefits from its cost savings and restructuring programs as well as the execution of its performance-based program.
The segment will continue to focus on the introduction of new and innovative products such as the new self-boarding gate dormakaba ARGUS AIR. This product combines dormakaba's latest design-oriented sensor barriers (Argus) with biometric control allowing for touchless access and will be launched in the second quarter of the financial year 2020/21. In addition, the segment will introduce a new generation of highly performing sliding doors and strengthen, driven by current market demand, the marketing efforts on its product portfolio based on touchless access solutions.
Key figures - segment AS DACH
| | | | | | | | | |
| --- | --- | --- | --- | --- | --- | --- | --- | --- |
| CHF million, except where indicated | | Financial year ended 30.06.2020 | % | | Financial year ended 30.06.2019 | % | | Change on previous year in % |
| Net sales third parties | | 501.4 | | | 534.4 | | | –6.2 |
| Intercompany sales | | 290.5 | | | 328.6 | | | |
| Total segment sales | | 791.9 | | | 863.0 | | | –8.2 |
| Change in segment sales | | –71.1 | –8.2 | | 10.6 | 1.2 | | |
| Of which translation exchange differences | | –32.6 | –3.7 | | –12.9 | –1.6 | | |
| Of which acquisition (disposal) impact | | –8.7 | –1.0 | | 0.0 | 0.0 | | |
| Of which organic sales growth | | –29.8 | –3.5 | | 23.5 | 2.8 | | |
| Operating profit before depreciation and amortization (EBITDA) | | 129.3 | 16.3 | | 153.6 | 17.8 | | –15.8 |
| Average number of full-time equivalent employees | | 3,452 | | | 3,481 | | | |

Segment sales (in CHF million) - AS DACH