Training & Education
12 min
Employee development is vital to maintaining and improving the skills of our workforce and the quality of our offering.
Why it matters
Today's dynamic and globalized world requires new competencies. At the same time, many industries face serious skills shortages, especially in the areas of information technology and digitalization. Employee development is vital to maintaining and improving the skills of our workforce and the quality of our products. This is especially true for a technology-driven company like dormakaba. We want to offer careers instead of jobs and to prepare our employees for the fast-changing world. This improves their motivation, performance on the job and increases their long-term employability. We will continue to invest in the development of both our employees and business leaders.
Read about how dormakaba is building a more resilient workforce in this interview with our Deputy Vice President Learning & Development AS EMEA, Nicole Claase
Read interview
Key activities
Training and education are key to our business success. We consider a skilled workforce integral to creating customer satisfaction and critical to driving employee engagement. Overall, by developing our employees we aim to provide the dormakaba workforce with the skills they require to safely and efficiently perform their tasks and support their career advancement, while reducing employee turnover. We offer various training and development programs for our employees. While we apply some of these programs on a consistent global basis – particularly leadership development, others are developed at the segment or country level to serve local needs.
Local training includes a range of vocational training and dual study programs, language and project management courses, as well as opportunities for job rotation. With our Learning Management System (LMS), we provide employees with worldwide access to a variety of eLearning modules, ranging from product, sales and safety to leadership topics. Within the LMS, we have continued to offer LinkedIn Learning, which has a library of more than 10,000 eLearning courses. Our LMS also allows us to roll out global learning initiatives such as information security training, compliance training and antitrust training.
To provide staff with the competencies they require to safely and efficiently perform their tasks and to support their career advancement, dormakaba focuses on three areas:
Leadership development

Individual development and career management

Vocational and technical training
Leadership development
We see leadership as the ability to move oneself and others toward a common goal. Specifically, we want our leaders and managers to act according to our company values and to apply constructive leadership styles (e.g. working toward self-set goals, developing others, resolving conflicts constructively, cooperating) while acting as strong role models for our employees to follow. In line with our strategy and ambition, we want the best leaders in key positions. We are aware that this requires clarity and support for potential leadership candidates in their development.
We have therefore compiled a Leadership Toolbox, which is a unique set of methods and tools we want our leaders to understand and apply, e.g. constructive leadership behavior, best practice facilitation skills, and further core leadership skills and tools. This toolbox also serves as the basis for a globally consistent rollout of leadership training, e.g. our standard manager training Leading for Success and the senior manager training Leading Leaders. We have also established two management development programs – the Advanced Management Program (AMP) and Talent Development Program (TDP) – to develop future leaders of dormakaba. The AMP focuses on further strengthening the leadership and business expertise of already successful managers, while the TDP focuses on high-potential employees. Both programs are co-facilitated by our Executive Committee members and supported by faculty from external business schools.
Examples of our leadership programs in the financial year 2019/20 included:
A series of Leading for Success training sessions were conducted with around 100 managers from various segments. The trainings deal with central leadership topics such as effective methods of leadership, performance management, and employee developments. The Leading for Success program is usually a five-day classroom training. During the Covid-19 pandemic, virtual modules were offered instead.

The final modules of the second graduating class of the AMP and TDP took place in November 2019. The module was held in Shanghai (China) and was hosted in collaboration with the renowned China Europe International Business School (CEIBS). The cooperation with the CEIBS gave the participants a profound insight into digital business in China and was a fitting addition to the course materials on Artificial Intelligence and Lean Start-up.

AS AMER held the biannual Leadership Strategy Conference which included all senior managers and key contributors. The theme was "Customer First: Inside Out". Multiple workshops, training, networking, and teambuilding activities took place over the course of this 4-day event. It culminated in the first-ever AS AMER Values Awards ceremony for each of our five company values.

In Ennepetal (Germany), a management assessment center was established and used during the appointment process of the new leadership team of the manufacturing site.

In AS EMEA, a special e-learning module on constructive leadership has been developed and assigned to most managers. In addition, team workshops using the Group Style Inventory (GSI) tool have been conducted for 71 participants across AS EMEA including the senior management team. GSI provides a proven, valid and reliable measure of how people in groups interact with each other and work as a team.

The leadership styles of management teams across the Key & Wall Solutions segment was individually assessed in Canada, India and the USA. Individual and team results are discussed in various meetings and actions for development are planned accordingly. Team results are examined for consistency against the business strategy. Follow-up actions included self- and peer mentoring, external coaching, and internal training.
Individual development and career management
Our combined performance and succession management process known as Perform & Grow provides a common framework to measure and manage performance and potential. The process also includes the documentation of individual development activities and related development measures and training. Further, it provides criteria to identify high potentials and creates the foundation for systematic succession management to ensure that each leadership position has viable successors.
Examples of our career management initiatives in the financial year 2019/20 included:
We extended the number of users for Perform & Grow to 1,650 employees (around twice as many compared to the previous financial year) and will continue with further rollouts in the coming years. To achieve this, we will continue to work together to align Perform & Grow with local works councils wherever this is required.

For the second year in a row, the AS AMER Operations management team in Montreal (Canada) held a joint, half-day Talent Review session to review strengths, development areas, and Perform & Grow ratings for each employee reporting to them. Feedback was shared and each manager could then provide insights to their direct employees.

In a cross-segment collaboration between AS APAC and AS DACH in Asia, HR teams worked to develop and implement a talent exchange and mentoring program. The aim is to develop talents through cross-location on-the-job experience between the two segments.

In Switzerland, AS EMEA began development of a career path project for product development specialists to tackle retention issues caused by a perceived lack of career opportunities. The goal was to create a framework that empowers employees to take charge of their own career planning based on their strengths and interests. A pilot launch across product development teams in the segment in Austria and Switzerland will begin in the financial year 2020/21.

Key & Wall Solutions reorganized the business to support new growth strategies in Australia and in doing so, filled key positions with internal staff and supported their individual career progression with on-the-job training and support. And in Germany, annual dialogues between employees outside the current scope of Perform & Grow and their supervisors were launched. Measures for further development are discussed and both agreed and documented between the two parties.
Vocational and technical training
In today's rapidly changing world of work, the importance of lifelong learning is steadily increasing. For our business success, it is essential that our employees have the relevant skills for their work. The training we provide covers topics such as lean management, health and safety, and product offerings. Additionally, the increasing digitalization of our products and services also requires new competencies – for example, on big data analytics and artificial intelligence. To ensure that our employees have the relevant long-term skills, we continue to invest in their vocational development and in promoting their talents.
Examples of our vocational and technical training in the financial year 2019/20 included:
AS AMER operations in Canada are obligated to invest 1% of total salaries in training and development of employees. Our Montreal facility invested nearly double the minimal government standard on their training initiatives. Training on Lean Management, such as its philosophy and various tools, was a key focus and helped them achieve the bronze level certification.

In addition to the broad portfolio of standard trainings, AS DACH trained 382 employees through classroom and webinar sessions aimed to harmonize sales and service processes.

In January 2020, the AS EMEA Sales Academy was launched, which aims to develop sales teams and managers by providing a progressive learning path spanning over three years. The first pilot sessions were held in the Netherlands, South Africa, and France for service, projects and solutions sales streams, and in Norway for the sales managers in the Scanbalt region.

As required by ISO standards, Key & Wall Solutions runs an annual competence assessment and related gap analysis as a basis for the annual training plans. Lean management was a special focus, with various Kaizen events organized to enable all employees to participate in process improvement initiatives. In Germany, we have started to give both new and existing white-collar employees the possibility to work for a week on the shop floor. This strengthens product knowledge and harbors a sense of solidarity between production employees and office workers.
Our performance
We have made good progress on developing the skills of our workforce. For example, 78% of employees now have access to, and can participate in, our Learning Management System (LMS). Of these, 80% (9,797 employees) have completed at least one eLearning module, compared to 60% in the previous financial year. This positive development was also confirmed by dormakaba employees in the recent employee survey "dormakaba dialogue". The two items on employee development have seen the most positive change compared to 2018, scoring 7 percentage points higher than before. The LMS is used for both global and local training, and the offering has been expanded. In the financial year 2019/20, 58 new eLearning modules have been added, and 131 classroom courses and 111 webinars have been offered on the platform. 45% of the new training courses provided are product-related, usually with a focus on sales or technical aspects.
Compliance-related training modules continue to have the highest participation in absolute terms, including those on the Code of Conduct, antitrust and information security. Combined, these had over 7,900 participants.
In addition, training support for global programs such as dormakaba dialogue and Perform & Grow are offered regularly to managers through the LMS. The system was also used to train IT employees on a new IT enterprise resource planning software and related processes. As planned, we also made great strides in establishing agile project management methods as an alternative to "waterfall" project management methods in dormakaba. These included certified training courses on SCRUM Master, SCRUM Product Owner, and scaled agile (SAFe) methods such as Leading SAFe 5.0 and SAFe for Teams. These methods will help us to develop faster and more customer-oriented products and services.

During the Covid-19 pandemic, on-site training shifted to webinars via the LMS. From April to June 2020, 151 additional webinar sessions were provided. These were mainly product related. We also offered courses directly related with managing new work environments during the pandemic, including the technical aspects of virtual conferencing tools, leading virtual teams, self-management, and working from home. These webinars and other supporting tools were made available in ten languages.
Extensive training has also been provided to the procurement organization, which was reorganized in the financial year 2019/20. The aim was to support change management and to provide proper knowledge transfer on processes, tools, and regulations – and included training on the supplier sustainability assessment process. Learning packages were geared to specific target groups, even of other related business functions, across all segments and consisted of 15 live webinars (227 sessions in total) or video recordings. More than 5,600 attendees have taken part in the webinars, with an average of 7 courses per person.
We continue to expand the scope of Group-wide reporting on training hours per employee toward our goal of full reporting scope in the mid-term. For the financial year 2019/20, the sites already reporting this figure covered 87% of our workforce based on full-time equivalent employees (versus 57% coverage in the financial year 2018/19). For these, the average number of training hours per employee was 17 hours per year, which was higher than the previously reported figure in financial year 2018/19 (12 hours) and corresponds to our expectations.
Our segments and Group HR regularly gather and evaluate participant feedback after training sessions in order to maintain and continually adapt the quality of our training and education programs. In addition, our training programs are regularly evaluated as part of the external audits for ISO 9001 certification. If a negative trend is identified through this audit process, management meets to review the root cause and determine any potentially required remediation, which may include increased communication and/or modifying the training program.
Outlook
In the financial year 2020/21, we will roll out a new training module on the topic of anti-corruption. We will also continue to develop further tailored orientation training packages for new employees based on their job function or country. The next packages are planned for procurement teams and for employees based in the European Union.
We will also carry out technical improvements to the LMS to enable mobile functionality. Based on the lessons learned from the abovementioned procurement training model, we will support further Group functions to provide tailored online learning opportunities for their processes, tools, and procedures, to ensure proper knowledge transfer to their target audiences.
AS AMER will be implementing a multi-year project to develop a Sales Enablement Academy with an integrated and holistic approach to how to sell and work with our customers. Sponsors from sales, service, marketing and HR are working together to create the content. Additionally, an early-career Sales Trainee Program will be established for new college graduates to participate in the Academy as well. We will also adjust our compensation system to fit the new career path model. AS APAC will similarly develop a Vertical Learning Academy to enable the organization in achieving cross-selling and solution-selling in different vertical markets such as airports.
AS DACH will continue to work on the development and implementation of a cross-country standard onboarding process and the implementation of a workflow for individual training requests in the LMS as well as a function-skill matrix to support tracking of completed trainings.
As part of a new strategic workforce planning concept, a career path model in Switzerland will be implemented, based on job mapping and the allocation of new job families. In the midterm, staffing levels and staffing requirements can be analyzed step by step, future deviations can be identified and necessary measures such as requirement or training can be derived. Further, gender pay equity analyses will be carried out in line with new Swiss regulations.
Building a more resilient workforce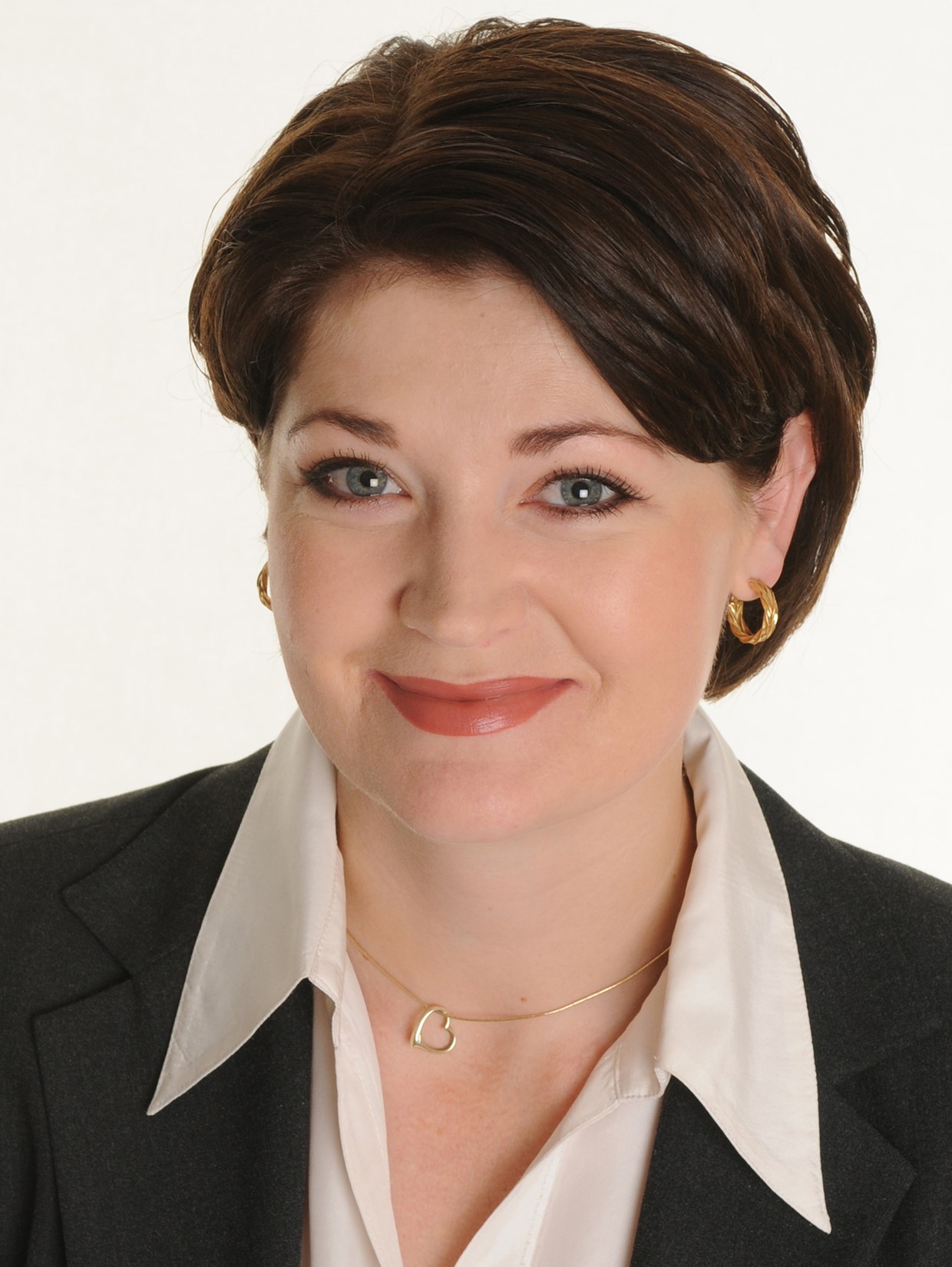 Interview with Nicole Claase, Deputy Vice President Learning & Development AS EMEA
You have recently launched a project to foster workforce resilience. What is your definition of workforce resilience and why have you chosen to focus on this?
Being resilient helps people to adapt and remain strong during times of significant stress. Resilience is the ability to bounce back from a difficult situation. It can be learned and nurtured through training and practice. Since a resilient workforce is essential for having a sustainable organization, it was very clear that supporting employees with training on managing stress and building resilience was extremely important.
What learning model have you used, and who has taken part?
The training is hosted virtually and includes best practices, self-reflection and sharing of ideas and concerns. Although the content part is important, great value lies in sharing and discussion amongst the participants.
The training focuses on understanding stress, understanding how each person responds to stress and then developing a personal stress management plan. Resilience is strongly interlinked with stress management and the training focuses on those elements which build resilience, such as working towards a purpose.
So far, the participants have been management teams in the AS EMEA segment, as well as customer service teams from the sales and service department in the Middle East and Africa region. The training is available to all employees.
The Covid-19 pandemic has been a time of unprecedented uncertainty. What does this have to do with workforce resilience?
Workforce resilience is especially important during these times of uncertainty. Developing the ability to manage stress and to stay resilient will help to sustain a strong organization that can adapt in times of change and can maintain a positive and effective workforce.