Materials
10 min
Knowing that healthier materials contribute to customer health and safety, we focus on choosing materials that are both safe and environmentally friendly.
Why it matters
It has been well documented that healthier building materials have a positive impact on building occupants' well-being. We therefore focus on choosing product materials that are both environmentally friendly and consumer safe to ensure we are simultaneously addressing any impacts to the environment and to our customers' health and safety.
Read about we have leveraged business expertise to help people stay healthy during the Covid-19 pandemic in this interview with our Deputy Vice President Marketing, Key Systems North America, Bill Fabiszewski
Read story
Key activities
dormakaba products are manufactured around the world using different processes. The most utilized non-renewable raw materials include metals such as steel, brass, aluminum, nickel silver and zinc, as well as gypsum board, glass and plastics. Other important materials are wood, paper and cardboard which are made from renewable resources. Metal parts are often converted, for example, into door closers, cylinders, key blanks, hotel locks and glass fittings. Glass, wood and gypsum board are primarily utilized in sliding and revolving door systems and movable walls.
The potentially greatest environmental risks lie in the processes used for (1) electroplating and surface finishing, (2) painting, (3) melting, and (4) zinc and aluminum die casting. These manufacturing processes are used at 29 of the 102 locations covered in this report. To reduce our environmental footprint, we focus on monitoring and mitigating the environmental impact of these operational steps. When it comes to optimizing our choice of materials, we focus on complying with international material requirements; developing environment- and health-related product declarations; and utilizing the life cycle approach whenever possible. In addition, since the primary extraction of metals from ore and the subsequent refining processes are resource-intensive, dormakaba uses metals with recycled content whenever possible. Further, we generally send scrap metal to recycling.
Knowing that healthier materials contribute to customer health and safety, and that architects and building inhabitants wish to have more transparency on the content of products, we highlight the possible health impacts of our products. We have developed various Health Product Declarations (HPDs) and regularly perform tests – for example on volatile organic compounds (VOCs) in a movable wall product or on hazardous substances in electronic products. To reduce our environmental and customer impacts related to the choice of materials, dormakaba focuses on three areas:
Complying with international material requirements

Health-related product declarations

Closing cycles
Complying with international material requirements
We manage compliance issues on both an ad hoc and strategic basis. Customer and internal requests on used materials or training, for example, are addressed ad hoc; while liaising with external legal support is a more strategic endeavor in order to review changes to regulatory requirements. Through our Supplier Code of Conduct, we also set clear expectations that our suppliers should actively support ongoing efforts to manage and demonstrate product compliance with the abovementioned regulations.
In the financial year 2018/2019, we were impacted by major changes to the EU Regulation 1907/2006 (REACH). Lead, which is used in a lot of metal alloys, has been classified as a Substance of Very High Concern (SVHC) by the European Chemicals Agency (ECHA) in 2018 and has been added to the REACH Candidate List for authorization. Candidate List substances are deemed of significant risk to human health and the environment and might eventually be added to the authorization list. Should this occur, users and sellers of these substances may need to apply to ECHA for permission to sell and use these substances within the EU. In addition, the ECHA is currently establishing a so-called SCIP Database for information on substances of concern established under the EU Waste Framework Directive. Companies supplying articles containing SVHCs in a concentration above 0.1% weight by weight (w/w) on the EU market must submit information on these articles to ECHA, as from January 2021.
After assessing the potential impact of this change and seeing the need for a coordinated approach to material substitution research by product development teams, we have formally defined a materials compliance network under the lead of our Chief Technology Officer in the later part of the financial year 2019/20. The increasing information provision obligations compounded with the complexity of our upstream and downstream supply chain and of our products' bill of materials demonstrates the need for a Group-wide strategic approach.
Health-related product declarations
dormakaba offers various health-related product declarations which transparently account for the materials found in our products. These are in the form of HPDs, Building Product Declarations (BPDs) or Declare Labels, depending on local market requirements.
An HPD provides a detailed list of the materials and contents of a building product and the associated effects on human health. The declaration is a common reporting format with which the required transparency can be guaranteed. BPDs are particularly relevant in the Scandinavian market and are based on the standard from the Byggvarubedömningen (BVB), a business association of Sweden's major property owners and building contractors. The requirements have become more extensive in recent years. Information must be provided on chemical content and life cycle assessment, in addition to other documents like Material Compliance Statements or Safety Data Sheets.
In the financial year 2019/20, dormakaba updated 30 HPDs to the latest version of the standard (2.1.1). Additionally, we published new BPDs for four door hardware products. Overall, we have published BPDs for 24 global products.
Closing cycles
Several production sites focus on closed-loop systems in their material use, including in Australia, Brazil, China, Italy, and the USA. The manufacturing facilities recycle most internal scrap metal, either back into their own processes or by selling it to a local approved recycler. Scrap material is also sent back to the original producer, who then uses it to make our purchased materials, resulting in a closed-loop system. For over five years, the production facility in Vittorio Veneto (Italy) accomplished this with over 70% of produced scrap going back into its closed-loop system. Even intracompany trade of scrap takes place, as in the example of our facility in Bogota (Colombia) selling its brass scrap to our facility in Rocky Mount (USA). And the AS APAC facility in Taishan (China) reuses zinc alloy scrap in the die casting process, whereas in Melaka (Malaysia) aluminum chips are remelted in the foundry for reprocessing.
The AS AMER manufacturing facility in Indianapolis (USA) conducts on-site oil reclamation generated from the machining processes. The site utilizes a system whereby oil is spun off of the scrap metal and collected for reprocessing. Once the water content in the oil is evaporated, the oil is reconditioned and supplied back to the equipment for use. In Dyersville (USA), the manufacturing facility is finalizing a program in which all inbound containers servicing glass panel production will be sent back to the vendor for reuse, creating a closed-loop system.
Also downstream material cycles are taken into consideration. In Germany, we launched a take-back program for sales and transport packaging. We report the annual packaging volumes to a regulatory body as well as a third-party partner, who then takes back the packaging from our customers and ensures it is properly recycled.
Our performance
dormakaba has made good progress in enhancing our products and their material composition and origin, beyond the legal requirements. In addition to the new BPDs for four door hardware products mentioned above, we published 12 new HPDs for the complete lines of room-partitioning systems of the Dorma Hüppe, Modernfold and Skyfold brands of the Key & Wall Solutions segment. Further, two HPDs were published for the Argus sensor barrier and the TS 98 XEA slide channel door closer.
We have continued to improve on material compliance, but we have more work to do to advance our agenda and performance. Early in the financial year 2019/20, we have reviewed bills of material for electronic products and performed tests on selected products to ensure compliance with the amendments to EU Directive 2011/65/EU (RoHS) that came into effect in July 2019 – including the addition of four new substances. Other markets such as Eurasia and the United Arab Emirates are largely basing their own RoHS regulations on the EU Directive. So, we have also assessed additional products for compliance according to the IEC 63000 standard and obtained laboratory tests, as required by UAE RoHS regulation.
There are however many challenges to tackle; for example, material compliance requires the extensive collection of data. Our supply chains are global and complex which makes it difficult to conduct any necessary follow-up or investigation. And we have to ensure that changes in material composition do not impact product quality. In the financial year 2019/20, AS AMER collaborated with a third-party supply chain data management provider to support product compliance with California Prop 65, but also REACH, RoHS and Conflict Minerals requirements. This was an extension of the collaboration with the same provider for product compliance support within the American operations of the Key & Wall Solutions segment.
| | | |
| --- | --- | --- |
| in metric tons1) | | 2019/20 |
| Non-renewable resources | | 61,853 |
| Steel (incl. stainless steel) | | 32,167 |
| Brass | | 8,872 |
| Aluminium | | 8,587 |
| Nickel silver | | 1,469 |
| Zinc | | 4,330 |
| Copper | | 34 |
| Gypsum Board | | 2,963 |
| Glass | | 2,250 |
| Plastics (parts and packaging material) | | 1,181 |
| Renewable resources | | 12,708 |
| Wood (incl. packaging material) | | 8,362 |
| Paper and cardboard (incl. packaging material) | | 4,346 |
1)Not included are materials and volumes which can only be accounted for in pieces or monetary terms.
Material use (in %)
Raw material use (in %)
Outlook
We continue to stay well informed of the upcoming changes to relevant materials regulations. With the European Commission currently discussing the extension of the Annex III of the EU Directive 2011/65/EC (RoHS) with an additional seven substances, we will begin to review our electronic products for potential impact. Further, the working groups under the material compliance network will discuss lead substitution research including potential changes to machinery and impacts for assembly lines expected in the midterm. Additional working streams will be the selection of a software solution for materials compliance and the development of processes to ensure meeting the information provision obligation to the SCIP database from the European Chemical Agency.
Similarly, we will stay abreast to changes in the BPD and HPD standards and revise our existing portfolio accordingly in the coming financial year.
Leveraging business expertise to help people stay healthy during the Covid-19 pandemic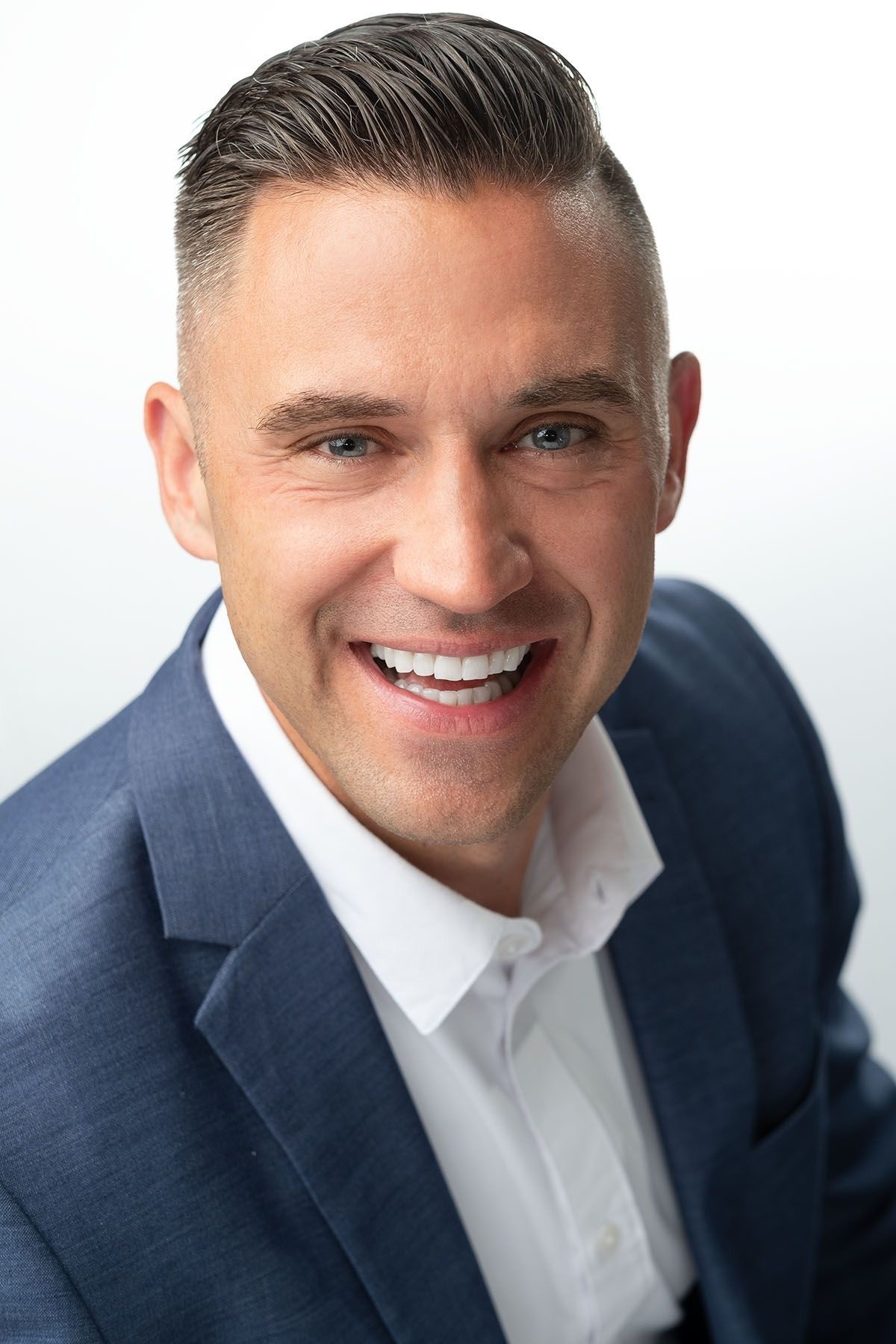 An interview with Bill Fabiszewski, Deputy Vice President Marketing, dormakaba Key Systems North America
During the Covid-19 pandemic, Key Systems developed HandzOff, a "touchless" tool with a hook for turning door handles, a notch for engaging knobs and a probe for push buttons and digital touch-sensitive screens. What was your motivation to do this?
The concept is not particularly new – there are similar tools available. Some internal inquiries and research revealed that the brass material we use to make keys has antimicrobial properties. It was not difficult to see that a tool like this fit neatly into our production capabilities and that it was a way that we could help make a positive difference. That was all it took to get the team moving.
How long did it take you to get from concept to commercialization, what was involved and what were some challenges of retooling your production lines?
About five weeks.
This was truly a global team effort: design, design selection, prototyping, tool design and first article production took about three weeks. At the same time, marketing teams made patent and trademark inquires, worked on branding, social media campaigns, packaging and built a website. The sales teams across the globe worked on defining and creating the sales channels. It was a global team effort, more complex than I can describe in a few words.
In parallel we were working on the most difficult element – the material. There is a specific range of copper and copper alloys approved as antimicrobial. Our regular brass is an alloy of about 60% copper and 40% zinc. It fit this range with one exception – the lead (Pb) content was too high. Our biggest challenge was clearing one of our foundry casting lines of lead in order to produce an approved lead-free copper alloy.
Can you tell us about the materials choice you made for the product?
The original choice was easy – we both produce and use flat brass strip for almost every key we produce. Our brass is 100% recycled. When key blanks are punched from brass strip, about 50% of the brass strip is returned to the foundry for reprocessing. Besides processing the leftover brass from Rocky Mount, we process the scrap material from the Key Systems factories in Colombia and Peru. This leftover material in this closed-loop material cycle is supplemented by brass and copper scrap sourced from building salvage companies, other manufacturing operations and military bases.
As I mentioned before, the challenge was to eliminate the lead to produce the correct alloy. The alloy we chose came from a list published by a US government agency and is nearly identical to our normal alloy except for the lead content. By carefully choosing the type of material introduced into the first stages of the foundry process, we were ultimately able to produce the correct lead-free brass.
The new alloy was recently tested and confirmed to meet the REACH limits for lead exposure, and we are in the process of confirming that it will also meet the lead exposure limits for California Prop 65. We hope to be able to use this same material for other applications where we can offer the advantage of the antimicrobial properties of brass.