Introduction
6 min
A vital element for dormakaba to achieve the ambition to become the trusted industry leader is to offer innovative and sustainable products, solutions and services.
2018/19 in brief
13,240 tonnes CO2e saved through energy efficiency projects and green electricity purchases

37% of purchased electricity from renewable sources

70 suppliers assessed for sustainability management

1 new Environmental Product Declaration published

2,200 new initiatives launched as a result of the internal employee engagement program "dormakaba dialogue"

A new Statement of Commitment on Human Rights developed
A third-party, publicly available whistleblowing tool launched, which enables employees and external stakeholders to anonymously report unlawful or unethical behavior
Letter from our Chairman and CEO
Dear stakeholders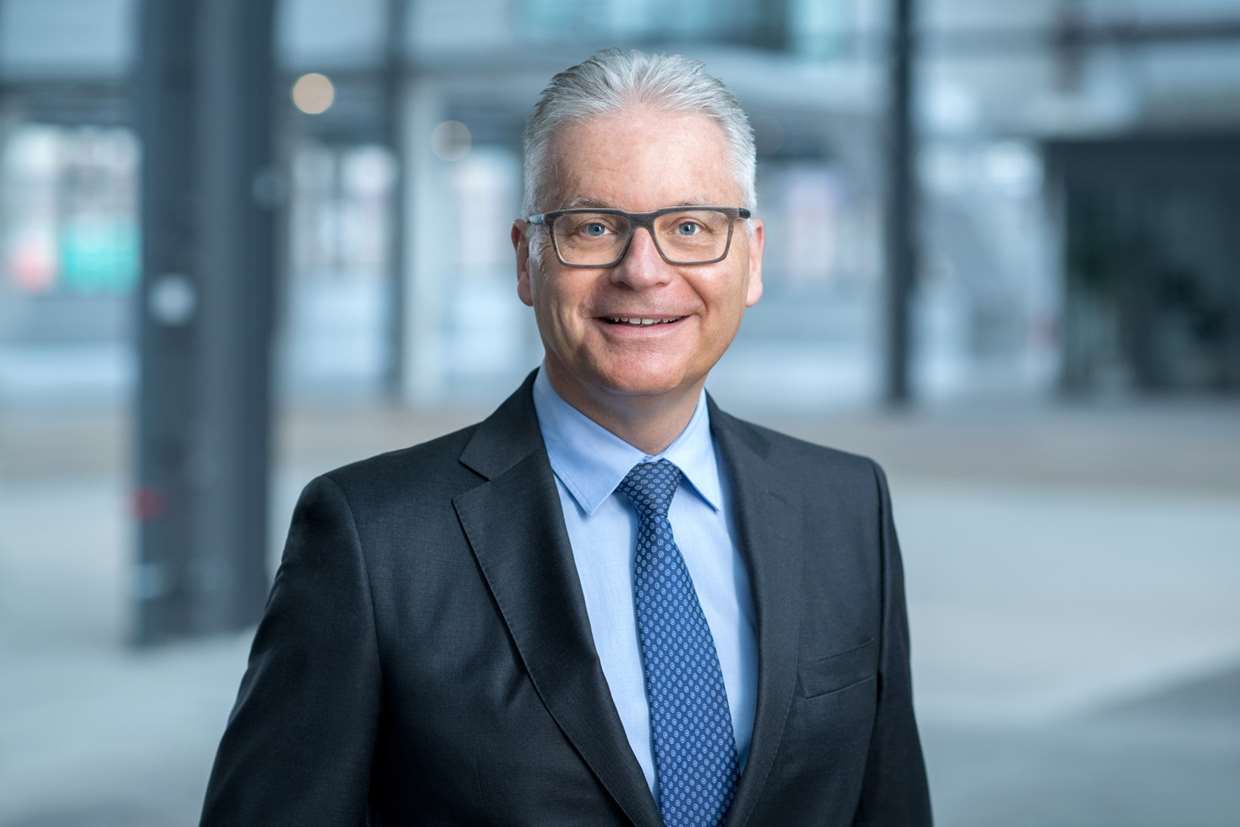 Riet Cadonau, Chairman & CEO
Today, shareholders, customers, employees and regulatory bodies alike expect responsible business behavior from all companies, and we are no exception. Our ambition is to become the trusted leader in our industry. And trust inherently entails conducting our business responsibly. That is why sustainability is one of the two foundations of our business strategy.
We are committed to fostering sustainable development along our value chain in line with our economic, environmental, and social responsibilities.
One key global challenge is the mitigation of, and adaptation to, climate change. This is where dormakaba can have a very positive influence, not just within our own operations but also in the upstream and downstream value chain. This is why we have signed a commitment letter to the Science Based Targets initiative (SBTi) to set a science-based Group-wide carbon emissions reduction target in the year 2020. In the financial year 2018/19, we focused on improving our reporting coverage of carbon emissions from our operations, as well as on developing carbon inventories for our products.
We also take note of the increasing political discussions and regulations related to human rights. Since committing to developing a human rights due diligence process two years ago, we have made significant progress in the financial year 2018/19 by formalizing our commitment through our Statement of Commitment on Human Rights and in defining salient issues for our company.
At the same time, we see sustainability as an important business opportunity that adds value to our company. Green building activities are growing worldwide and are expected to double every three years. We can contribute to greener and safer buildings with our offering. And, by providing more sustainable products, we can meet the expectations of our customers. Our employees, too, greatly value our commitment to a sustainable future. This is why we are continuously aligning our sustainability initiatives with the UN Sustainable Development Goals (SDGs). Many SDGs cannot be solved without corporate leadership. At dormakaba, we see an opportunity to contribute to eight SDGs through our sustainability initiatives.
I want to extend my thanks to all our colleagues who have contributed to our sustainability strategy and its execution in the last year, by making the responsible choice in their everyday actions and decisions. Making responsible choices and being transparent about our journey is about recognizing what matters most. And what matters most is living up to the expectations and trust our stakeholders place in our company and in our solutions.
I know I speak for the entire team when I say that we are proud of the progress we have made on sustainability. I invite you to read more about our efforts in this sustainability report.
Sincerely yours,
Riet Cadonau
Chairman & CEO, dormakaba
About dormakaba
Worldwide presence
Our business
dormakaba makes access in life smart and secure. We are one of the leading companies in the global security and access solutions market. With our outstanding portfolio, the company provides our customers with products, solutions and services for anything related to access to buildings and rooms from a single source. dormakaba has distribution channels and production facilities in all of the industries' key markets and will accelerate global expansion through a strengthened presence in Europe, the Americas and Asia Pacific. dormakaba is a growth-oriented company with a strong anchor shareholder group that will ensure our long-term strategy. In order to grow profitably and to sustainably create value for all our stakeholders, dormakaba focuses on a clearly defined strategy with the following elements:
Superior offering for needs along life cycle;

Expanded presence in markets and verticals;

Drive enterprise excellence along the value chain;

Leadership in innovation for superior customer value;

Optimized management of the business portfolio and disciplined M&A activities;

Have the right people at the right place.
These strategic pillars are based on the two foundations of sustainability and enhancing the global brand power of dormakaba.
Operating Model
dormakaba has divided the areas of business in which the company is globally active into five segments. Access Solutions (AS), which comprises four segments, is structured by region: AS AMER (North and South America), AS APAC (Asia Pacific), AS DACH (Germany, Austria, and Switzerland), and AS EMEA (Europe, Middle East, and Africa). The segment Key & Wall Solutions is globally positioned and consists of the business units Key Systems and Movable Walls.
Our value chain
Our employees1 )

Employees by contract type



Employees by employment type


headcount as at 30 June 2019, without apprentices, trainees, interns and contract workers


The key performance indicators for environmental and human resources data in this report represents 79% of all dormakaba employees as at 30 June 2019, and which are located at the 73 sites in the reporting coverage (see Outro for a map of included sites). The total workforce in this scope consisted of 12,523 employees, based on headcount. While the majority of our employees work full-time and on the basis of permanent contracts, 6% have part-time engagements. Over 64% of the employees in scope are covered by collective bargaining agreements. In addition, dormakaba developed nearly 200 apprentices, trainees and interns, and employed over 850 contract workers at the sites in scope during the financial year 2018/19.