Training & Education
12 min
Employee development is vital to maintaining and improving the skills of our workforce and the quality of our offering.
Why it matters
Today's dynamic and globalized world requires new competencies. At the same time, many industries face serious skills shortages, especially in the areas of information technology and digitalization. Employee development is vital to maintaining and improving the skills of our workforce and the quality of our products. This is especially true for a technology driven company like dormakaba. We want to offer careers instead of jobs and to prepare our employees for the fast-changing world. This improves their motivation, performance on the job and increases their long-term employability. We will continue to invest in the development of both our employees and business leaders.
Read about how dormakaba embraces digital learning to offer our employees more opportunities
Read interview
Key activities
Training and education are key to our business success. We consider a skilled workforce integral to creating customer satisfaction and critical to driving employee engagement. Overall, by developing our employees we aim to provide the dormakaba workforce with the skills they require to safely and efficiently perform their tasks and support their career advancement, while reducing employee turnover. We offer various training and development programs for our employees. While we apply some of these programs on a consistent global basis – particularly leadership development – others are developed at the segment or country level to serve local needs.
Local training includes a range of vocational training and dual study programs, language and project management courses, as well as opportunities for job rotation. With our Learning Management System, we provide employees with worldwide access to a variety of eLearning modules, ranging from product, sales and safety to leadership topics. Starting in the financial year 2018/19, we have made new content available with the implementation of LinkedIn Learning, which currently offers more than 10,000 eLearning courses. Our Learning Management System also allows us to roll out global learning initiatives such as information security training, compliance training and antitrust training.
To provide staff with the competencies they require to safely and efficiently perform their tasks and to support their career advancement, dormakaba focuses on three areas:
Leadership development

Individual development and career management

Vocational and technical training
Leadership development
We see leadership as the ability to move oneself and others toward a common goal. Specifically, we want our leaders and managers to act according to our company values and to apply constructive leadership styles (e.g. working toward self-set goals, developing others, resolving conflicts constructively, cooperating) while acting as strong role models for our employees to follow. In line with our strategy and ambition, we want the best leaders in key positions. We are aware that this requires clarity and support for potential leadership candidates in their development.
We have therefore compiled a Leadership Toolbox, which is a unique set of methods and tools we want our leaders to understand and apply, e.g. constructive leadership behavior, best practice facilitation skills, and further other core leadership skills and tools. This toolbox also serves as the basis for a globally consistent roll-out of leadership training, e.g. our standard manager training Leading for Success and the senior manager training Leading Leaders. We have also established two management development programs – the Advanced Management Program (AMP) and Talent Development Program (TDP) – to develop future leaders of dormakaba. The AMP focuses on further strengthening the leadership and business expertise of already successful managers, while the TDP focuses on high-potential employees. Both programs are co-facilitated by our Executive Committee members and supported by faculty from external business schools.
Examples of our leadership programs in the financial year 2018/19 included:
The five-day leadership training Leading for Success provides essential tools and methods for people management, including performance management and employee development. The training was conducted in all segments and Group functions, including in countries such as Canada, China, Germany, India, Italy, Singapore, Switzerland and the USA, with around 130 participants worldwide.

The second class of the AMP and TDP started in the financial year 2018/19. Overall, 30 participants from 13 countries and from all segments and some Group functions joined the two programs.

Access Solutions (AS) EMEA continued to focus on developing its leaders through a mix of classroom training and tailored coaching. Two five-day leadership training programs, Leading Leaders and Leading for Success, were implemented. A total of 65 participants attended the courses in the financial year 2018/19. The training was positively received, and participants found the programs to be highly relevant.
Individual development and career management
After the merger in the year 2015, dormakaba introduced a combined performance and succession management process known as Perform & Grow. It provides a common framework to measure and manage performance and potential. The process also includes the documentation of individual development activities and related development measures and training. Further, it provides criteria to identify high potentials and creates the foundation for systematic succession management to ensure that each leadership position has viable successors. In the financial year 2018/19, we extended the number of users for Perform & Grow to 840 employees and will continue with further rollouts in the coming years.
Examples of our career management initiatives in the financial year 2018/19 included:
In some countries, Perform & Grow needs to be aligned with the local works council. In the financial year 2018/19, Access Solutions (AS) DACH reached an agreement to include new participants in Perform & Grow in Germany. In Austria, AS DACH introduced an explicit agreement with the works council to include management in the Perform & Grow process.

AS EMEA in Central & Eastern Europe, Russia and Turkey continued its localized version of Perform & Grow to identify key talent. The program includes skills assessments, development dialogues, and individual development activities. Out of this group, 18 people have already changed their positions or received assignments to lead beyond their past scope of work.

Based on the results of Perform & Grow, we have identified potential successors for our top leadership positions globally. By using this process, we have achieved two things: we have prepared our potential successors by giving them the opportunity to participate in our management development programs; and, we achieved an internal placement rate for top management positions of 68%.
Vocational and technical training
In today's rapidly changing world of work, the importance of lifelong learning is steadily increasing. For our business success, it is essential that our employees have the relevant skills for their work. The training we provide covers topics such as lean management, health and safety, and product offerings. Additionally, the increasing digitalization of our products and services also requires new competencies – for example, on big data analytics and artificial intelligence. To ensure that our employees have the relevant long-term skills, we continue to invest in their vocational development and in promoting their talents.
Examples of our vocational and technical training in the financial year 2018/19 included:
AS EMEA delivered training for pre-sales and sales teams on soft skills and product knowledge. Approximately 110 sales staff from the Central & Eastern Europe, Russia and Turkey, Middle East & Africa and South Europe regions participated in these classroom training sessions. We also offer training on consultative selling, which enables salespeople to take a consultative process, through language and approach, while interacting with customers. The aim is to establish credibility, to better understand customer needs and to persuasively articulate value, while also handling any complaints or objections.

In April 2019, ten Senior Technicians from France trained in a pilot program at the Technical Training Center in the UK. During the training sessions, technicians from both countries shared technical tips that will help them when they return home. This was the beginning of a future cross-regional collaboration throughout the segment AS EMEA, which encourages the free sharing of knowledge and the implementation of best practices.

The Scanbalt region in Norway has been focusing on the implementation of a new Enterprise Resource Planning (ERP) system during the financial year 2018/19. As a result, extensive system and change management training has been conducted to prepare the entire organization for the new ERP system.
Our performance
We have made good progress on developing the skills of our workforce. For example, 76% of employees now have access to, and can participate in, our Learning Management System (LMS). Of these, 60% (7,341 employees) have completed at least one eLearning module. We have also rolled out LinkedIn Learning to 750 employees to provide them with a broad portfolio of learning content. We are planning to further increase the number of licenses in the future to reach more employees.
Three major online training initiatives have been introduced on the learning platform on the topics of the Code of Conduct, antitrust and information security. Combined, these had over 5,350 participants, with the greatest majority taking the information security training, followed by anti-trust and the Code of Conduct in that order. Some segments have decided to manage and document all related webinars or local on-site workshops through the LMS as well to help promote the system as the future single point of access to learning.
We are currently expanding the scope of Group-wide reporting on training hours per employee and expect full reporting in the financial year 2020/21. For the financial year 2018/19, the sites already reporting this figure covered 57% of our workforce (based on 15,811 full-time equivalent employees). For these, the average number of training hours per employee was 12 hours per year, which corresponds to our expectations.
Our segments and Group HR regularly gather and evaluate participant feedback after training sessions in order to maintain and continually adapt the quality of our training and education programs. In addition, our training programs are regularly evaluated as part of the external audits for ISO 9001 certification. If a negative trend is identified through this audit process, management meets to review the root cause and determine any potentially required remediation, which may include increased communication and/or modifying the training program.
Outlook
In the financial year 2019/20, Group HR will further develop the Learning Management System, with a focus on LinkedIn Learning, compliance and information security training. In addition, we will rollout agile methods trainings, specifically SCRUM and Scaled Agile Framework.
To better support new employees, an onboarding program containing various online learning modules has been developed in the financial year 2018/19. One challenge for the next financial year is to create translated versions, e.g. at the segment or region level, which should ideally include additional local content.
AS AMER in the USA is taking steps to upgrade their talent initiatives within their talent management Center of Expertise and to centralize this support function in Indianapolis. The goal is to better leverage investments in technology for training and education as they implement a tuition reimbursement program.
Key Systems business unit in the USA will be partnering with a regional university to deliver training on the International Standard for Automotive Quality Management Systems.
Launching a collaboration with LinkedIn Learning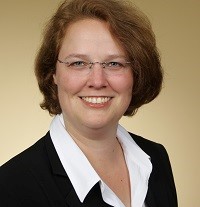 An interview with Nicola Weiher, dormakaba Senior Specialist Global Functional Development, Group HR
Why have you added LinkedIn Learning courses to our global learning platform?
Our environment has become more agile and at the same time more digital, and this is reflected in the way people prefer to learn – anywhere, anytime, and at their own pace. Our aim is to establish a user-driven learning culture, giving employees easy access to learning material. Therefore, we have introduced LinkedIn Learning with 10,000+ courses covering everything from general business skills to IT skills to personal development topics.
How can employees use LinkedIn Learning, and who can take part?
After a successful pilot with 200 people in late 2018, we now provide 750 licenses for a two-year period to users across Group functions and the majority of the segments. Target audiences vary from senior management to employees in all functions.
The platform supports spontaneous "micro learning" activities to solve specific problems, but also long-term learning paths to gain skills and competencies for both job-related and personal development. Besides self-directed learning, courses are also used to enhance formal training programs by adding e.g. pre-course assignments or recommendations for further learning.